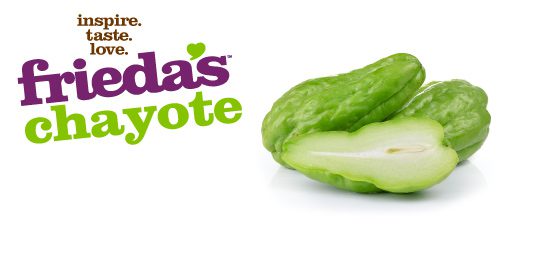 Overview
What is a Chayote?
Chayote (pronounced "chy-o-tay") is a member of the gourd family with a smooth, green skin and mild, fresh, zucchini-cucumber flavor. It has a single large seed inside that can be roasted and eaten along with the flesh.
How to Eat
Steam and purée in creamy soups, or bake, roast, or sauté with butter and fresh herbs. Treat as you would summer squashes, with slightly longer cooking time because of its firmer flesh.
Health Benefits
Low in calories (1 cup is only 100 calories!) and high in fiber.
How to Choose
Choose full, firm, and unblemished Chayote.
How to Store
Store refrigerated up to 2 weeks.
Recipes
Costa Rican Saute Ingredients: 4 to 5 Fresh Hot Cherry Chiles, seeded and minced 1 1/2 teaspoons olive or vegetable oil 1/2 cup chopped onion 2 cloves garlic, minced 1 Chayote Squash, cubed 1 1/2 cups Yuca Root, peeled and … Continue reading →
Nutrition