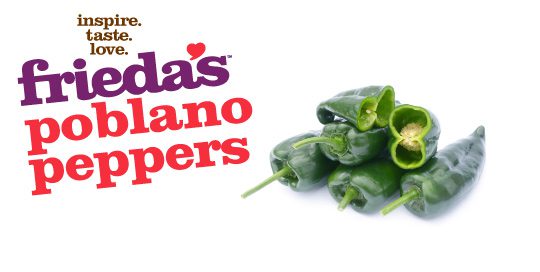 Overview
What is a Poblano pepper?
The Poblano Pepper, also known as Pasilla, is Mexico's most popular fresh chile pepper. This heart-shaped, dark green pepper has a rich flavor and medium heat. On a heat scale of 1 to 10, Poblanos are about a 3.
How to Eat
The Poblano's thick walls make it perfect for stuffing and it is the "chile of choice" in traditional Mexican cuisine for chile rellenos and rajas. It is also delicious in rice, posole and chopped fresh into polenta. Roasting this pepper brings out a deep, smoky flavor that is delicious when added to carnitas, stews or as a base for sauces and marinades.
Health Benefits
How to Choose
Choose peppers with smooth, firm, unblemished skins.
How to Store
Store refrigerated for up to 2 weeks.
Recipes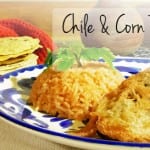 Chile and Corn Rellenos Ingredients: 6 Frieda's Fresh Poblano Chiles 4 ounce Monterey Jack cheese, cut into strips 4 ounce cheddar cheese, cut into strips 1 tablespoon vegetable oil 1 cup corn kernels, fresh or frozen 1/2 cup chopped yellow … Continue reading →