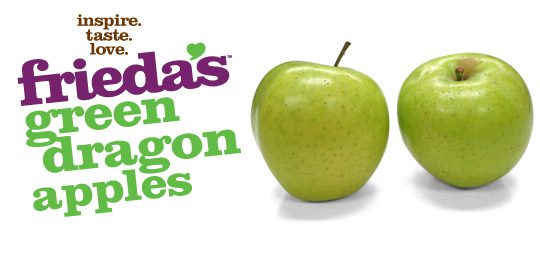 Overview
What is a Green Dragon Apple?
Originating in Japan, the Green Dragon Apple was named after the Chinese symbol for royalty.The Green Dragon Apple, an heirloom variety, resembles a lime green Golden Delicious, dotted with brown freckles. It has a firm, white, bruise-resistant flesh and a sweet, low-acid flavor with tropical undertones, such as pineapple along with a hint of pear. The sweet and crisp, juicy texture will leave your taste buds wanting more.
Freckles are normal.
How to Eat
Enjoy out of hand or use in baking. Use in any preparation that calls for apples.
Health Benefits
Supplies fiber and is a source of vitamin C.
How to Choose
Choose firm, shiny-skinned fruit with no visible signs of bruising. Freckles are normal!
How to Store
Refrigerate up to a couple of weeks.
When are they in season?
Where are they grown?
Instagram Videos
Internet Explorer users may not be able to view this video.
Recipes
Apple Pie Crepes A La Mode Ingredients: 2 tablespoons butter 3 cups chopped apples like green dragon or heirloom apple variety. (Also try it with Asian pears!) 1/2 cup sliced almonds 1/3 cup raisins 1/3 cup packed brown sugar 1/2 … Continue reading →