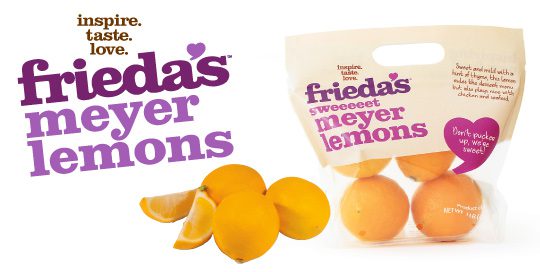 Overview
What is a Meyer Lemon?
Meyer Lemon has soft, thin golden-yellow rinds and is sweeter, milder and less-acidic than regular lemon with a light herbal notes.
Did you know that a Meyer Lemon actually a hybrid? Believed to be a cross between a lemon and orange, F.N. Meyer first imported this hearty citrus the USA from China in 1908.
How to Eat
Great in any recipe calling for lemon when you don't want an overly assertive lemon taste. A favorite for lemon bars and other desserts.
Health Benefits
How to Choose
Choose fruit that feels heavy for its size.
How to Store
Refrigerate for up to 2 weeks.
When are they in season?
Where are they grown?
Product of New Zealand and U.S.A.
Recipes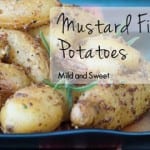 Mustard Roasted Fingerling Potatoes Ingredients: 2 (1.5 pound) bags Frieda's Fingerling Potatoes (any variety), halved 4 tablespoons olive oil, divided 3/4 teaspoon salt 1 teaspoon black pepper 6 teaspoons whole grain Dijon mustard The zest and juice of 1 small … Continue reading →
Extras
Recipes from friends
Save