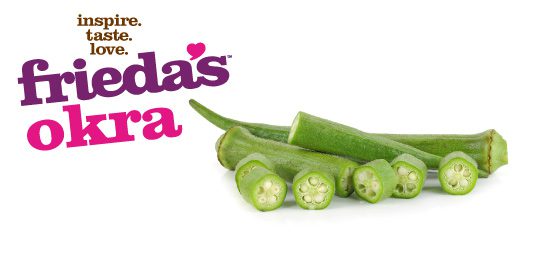 Overview
What is Okra?
Okra is an elongated, green vegetable that is typically used in Southern cooking. Inside, there are tiny seeds and the flesh has a slippery texture. If okra is prepared incorrectly, it can take on slimy qualities.
How to Eat
Steam, boil, pickle, sauté or deep-fry. Use in soups and salads or add it to your menu as a side dish. Avoid cooking okra in pans made of iron, copper or brass, as their reactive properties turns the vegetable black.
Health Benefits
Good source of vitamin C.
How to Choose
Choose brightly colored pods with no spotting or molding.
How to Store
They are very fragile, so store in the warmest part of your refrigerator in a brown paper bag for 2 to 3 days.
Recipes
Southwestern Veggie Medley Ingredients: 2 tablespoons vegetable or peanut oil 2 cups Sunchokes®, peeled and chopped. 1/2 cup onion, sliced 1-1/2 cups Cactus Pads (thorns removed), Okra, or Haricots Vert cut into 1/2 inch slices or chunks 1/2 cup frozen … Continue reading →