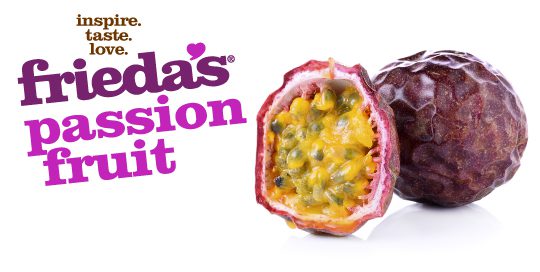 Overview
What is a Passion Fruit?
Native to Brazil, Passion Fruit is considered to be the largest berry of all plants. The Passion Fruit's thick purple skin wrinkles when ripe. Inside, it has small, black edible seeds surrounded by an aromatic, jelly-like pulp that has a lemony, sweet-tart flavor.
Did you know that Passion Fruit acquired its name from Spanish missionaries who saw the plant's distinctly shaped flower as a symbol of Christ's crucifixion? They carried the symbolic plant back to Europe and its popularity spread throughout the world.
How to Eat
Ripe when wrinkled! Traditionally used to make juices, Passion Fruit can be used to top ice cream or in blender drinks, such as Passion Fruit margaritas. Or simply cut in half and enjoy the pulp with a spoon.
Health Benefits
A source of vitamin C and provides fiber.
How to Choose
Choose fruits that are large and heavy for their size.
How to Store
Allow fruit to ripen at room temperature until the skin is wrinkly and aromatic. Refrigerate ripe fruit and use within 3 days.
When are they in season?
Where are they grown?
Product of New Zealand and U.S.A.
Instagram Video
Internet Explorer users may not be able to view this video.
Recipes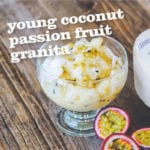 Young Coconut Passion Fruit Granita Ingredients Meat and water from 1 young coconut (about 1 cup water) 3 tablespoons agave syrup Pulp from 3 passion fruits (Optional: Save the peel to use as serving vessels!) Pinch of sea salt Boozy … Continue reading →