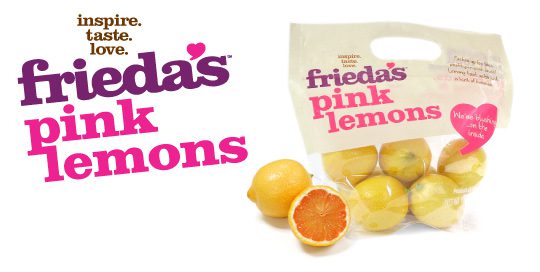 Overview
What are Pink Lemons?
Small lemons with a tough, thin rind that's striped green and cream. As it ripens, the variegation fades and the fruit becomes more yellow, and the faint pink blush pulp gets deeper pink. It has few seeds with a tart, acidic lemony flavor with subtle floral and berry undertones.
While the pulp is indeed pink, the juices are not pink. Occasionally, you may get a bit of a pink blush but it is not prominent.
How to Eat
Well suited to desserts because of their strong flavor. Use the fresh juice for sauces and seasoning seafood, poultry and vegetables. Perfect to use as fresh or candied garnish, and make wonderful lemonade!
Health Benefits
Excellent source of vitamin C.
How to Choose
Choose firm, fresh, scented fruit. If you'd like more pink hue to your slices, choose lemons that are more yellow.
How to Store
Store refrigerated, wrapped in plastic, for up to 1 month.
When are they in season?
October through February (peak season) and March through June (limited availability)
Where are they grown?
Recipes
Meyer Lemon Lemonade Ingredients 2/3 cup sugar 2/3 cup water Optional: 1 cup mint or basil leaves or 1/4 cup fresh ginger slices 1 cup freshly squeezed Frieda's Meyer lemon juice 3 to 4 cups cold water Garnish: slices of … Continue reading →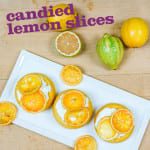 Candied Lemon Slices Ingredients 2 Pink lemons or Meyer lemons, or 1 Seedless or regular lemon 1 cup water 1 cup sugar Steps Using mandolin or sharp knife, thinly slice lemons and remove seeds. In saucepan, combine water and sugar, … Continue reading →
Extras
Recipes from friends
Save
Save