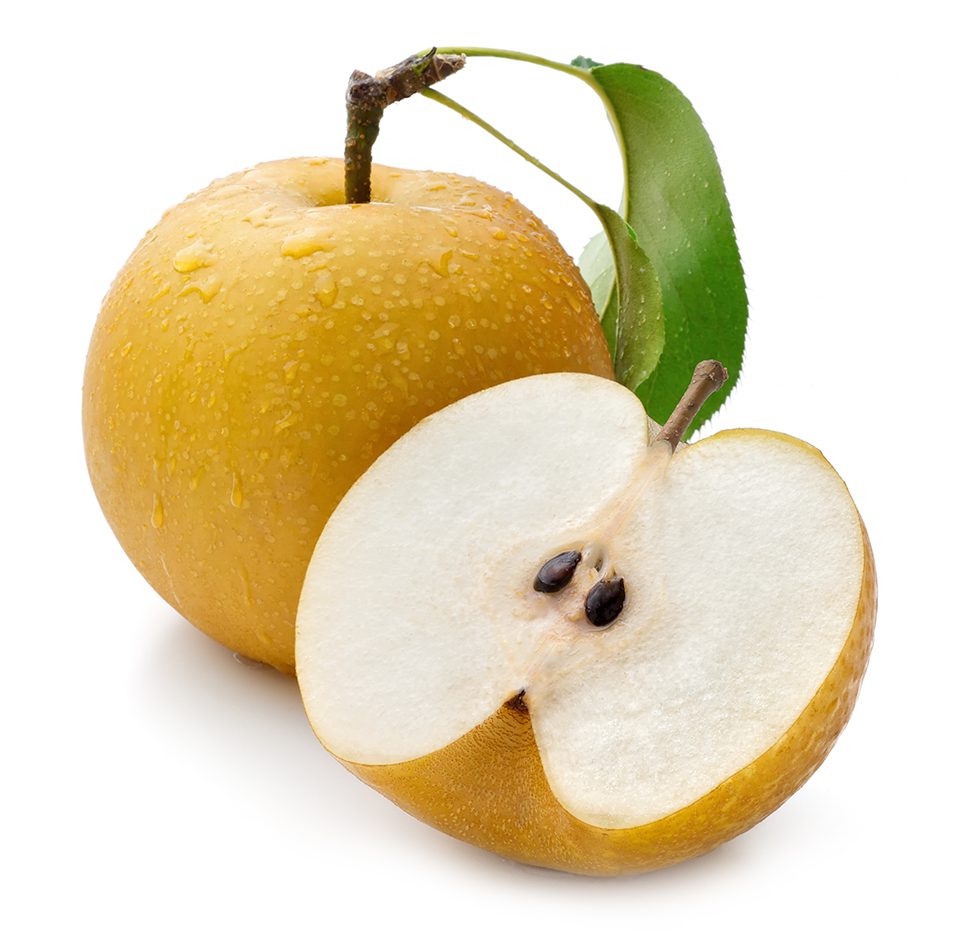 Asian Pears
Asian Pears have the crisp sweet crunch of an apple combined with the aromatic flavor and texture of a pear. Their colors range from green, to yellow, to brown, depending on the variety. Asian Pears are the oldest cultivated pears known, dating back to 1100 BC.
trending now
Normal is boring...try one of these unique products for an inspiring new food experience.
[tab:Overview]
How to Eat
Eat out of hand, add to fruit salads, or bake like apples. Also delicious simply sliced thin and paired with cheese.
Health Benefits
How to Choose
Choose firm, bruise-free fruit.
How to Store
Season
U.S.A. Asian Pears are available July-January. Chile Asian Pears are available February-June.
Where grown?
Product of U.S.A. and Chile
[tab:Recipes]
[associated_posts]
[tab:END]