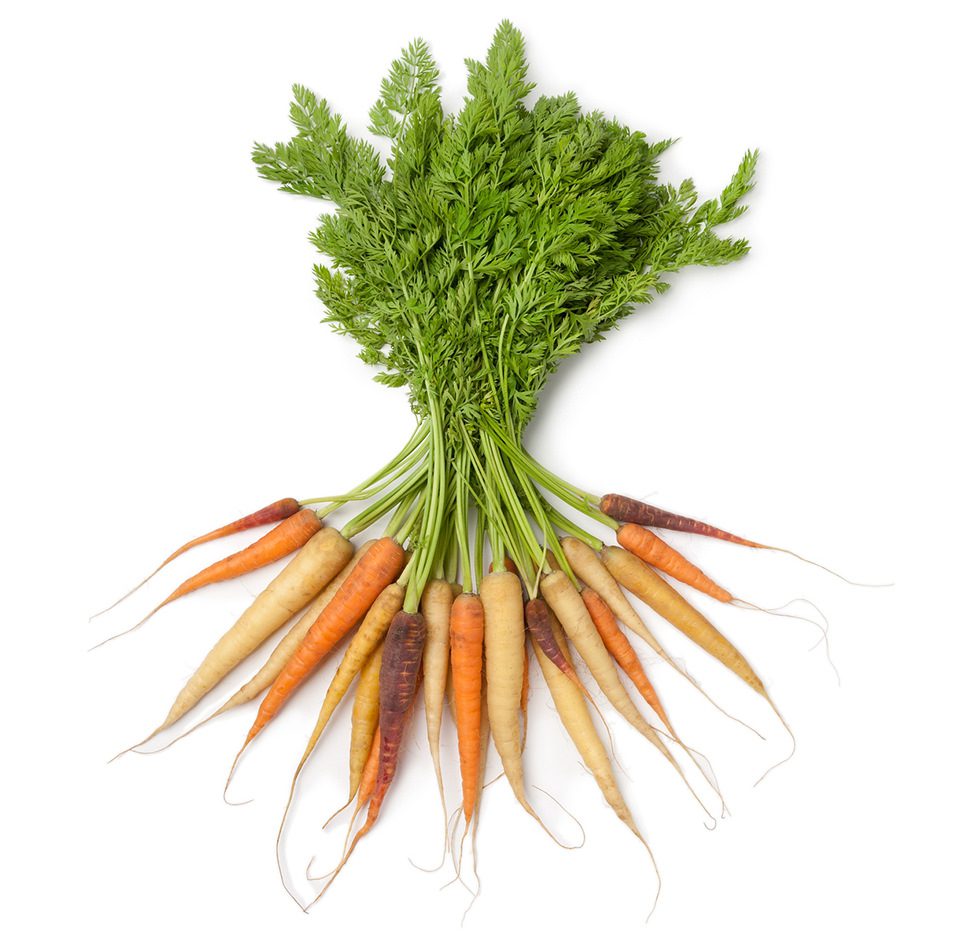 Baby Carrots
These true baby carrots are a bunch of multi-colored baby carrots with tops, in white, yellow, and purple combinations. They are small, slender, and tender with delicate, sweet, carrot flavor.
Serving Size: 2.8oz (79g)
Calories: 30
Total Fat 0g

0%

Saturated Fat 0g

0%

Trans Fat 0g

Cholesterol 0mg

0%

Sodium 60mg

3%

Total Carbohydrate 7g

2%

Dietary Fiber 2g

8%

Sugars 4g

Protein 1g
Vitamin A

220%

Vitamin C

4%

Calcium

2%

Iron

4%
trending now
Normal is boring...try one of these unique products for an inspiring new food experience.
[tab:Overview]
How to Eat
Wash and trim tops. Use raw in salads or eat plain. Cook for soups, purées, or roast and fry them. Bake for healthy carrot fries and use in any preparation where carrots are required.
Health Benefits
Excellent source of vitamin A and fiber.
How to Choose
Choose carrots that are not dried out and have unwilted leaves.
How to Store
Store refrigerated and wrapped in plastic for 2 weeks. Extend shelf life by snipping off green tops once at home.
[tab:Recipes]
[associated_posts]
[tab:Nutrition]