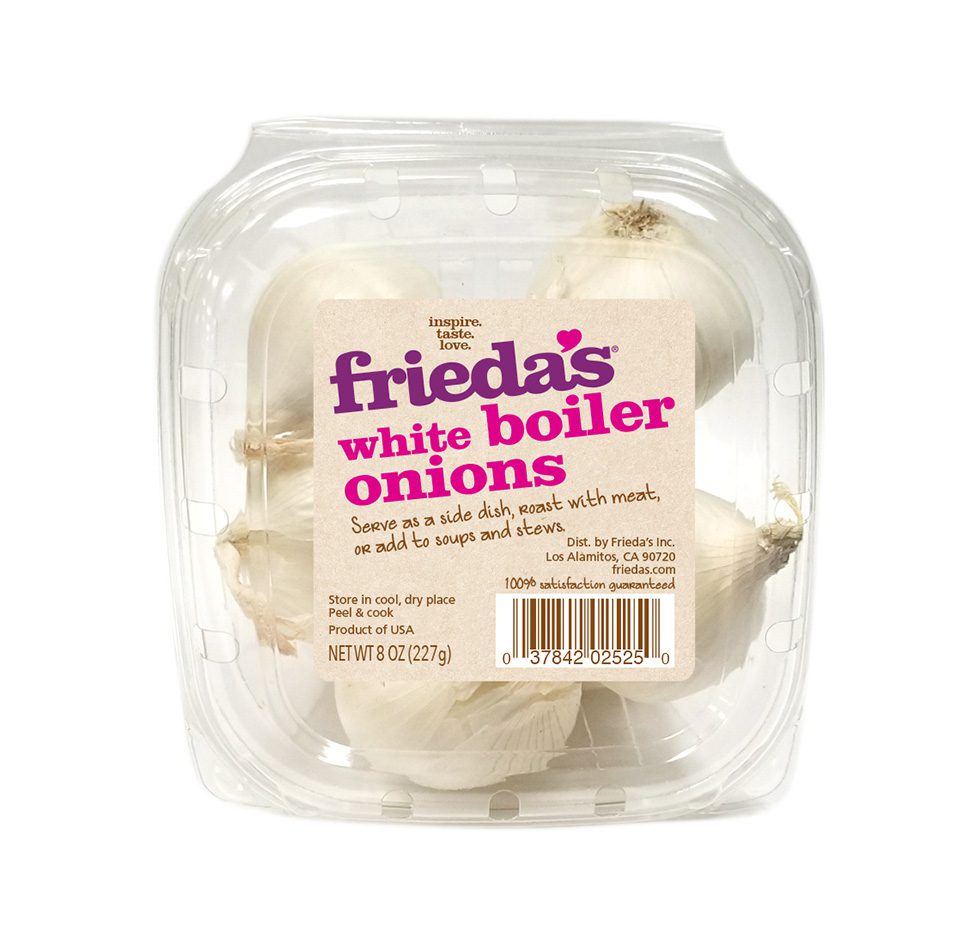 Boiler Onions
These underground bulbs are widely used in all cuisines for their pungent flavor. Boiler onions are considered dry onions because they are sheathed in a dry, papery skin. Boilers are cultivated in a number of colors such as white, gold, and red or purple.
trending now
Normal is boring...try one of these unique products for an inspiring new food experience.
[tab:Overview]
How to Eat
Boiler onions are generally served as a side dish or roasted with meat or poultry. Boilers also make an excellent addition to soups and stews.
Health Benefits
How to Choose
Choose bright, clean, firm onions.
How to Store
Store refrigerated in a cool, dry, well-ventilated place up to 1 month. Do not store with potatoes as they will take on moisture from them and quickly decay. If boilers begin to sprout, trim ends and refrigerate in plastic wrap and use within 1 week.
[tab:Recipes] [associated_posts] [tab:END]
Save