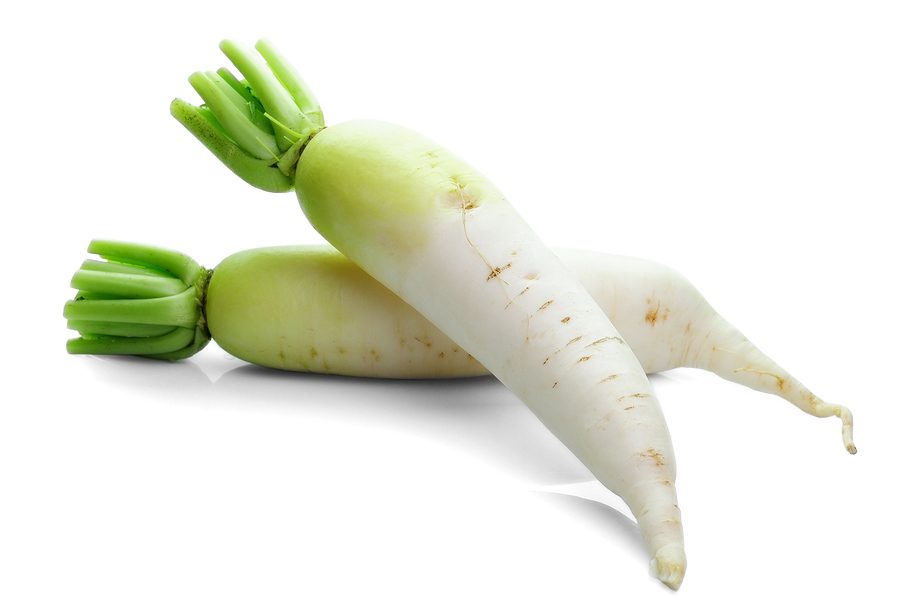 Daikon
trending now
Normal is boring...try one of these unique products for an inspiring new food experience.
[tab:Overview]
What is a Daikon?
Daikon, or Japanese radish, is one of two Asian radishes popular in the U.S. (the other being Lo Bok). Daikon is a member of the turnip family, but looks more like a large white carrot. it has a sharp yet sweet flavor and crispy radish-like texture.
How to Eat
Use fresh, sliced or grated in salads.
Health Benefits
Daikon is high in vitamin C and calcium, and contains several antioxidants. Raw Daikon also contains healthy digestive enzymes that help the body process proteins, oil, fat and carbohydrates.
How to Choose
Choose firm radishes with no blemishes.
How to Store
Refrigerate up to 7 days.
Season
Where grown?
[tab:Recipes]
[associated_posts]
[tab:END]