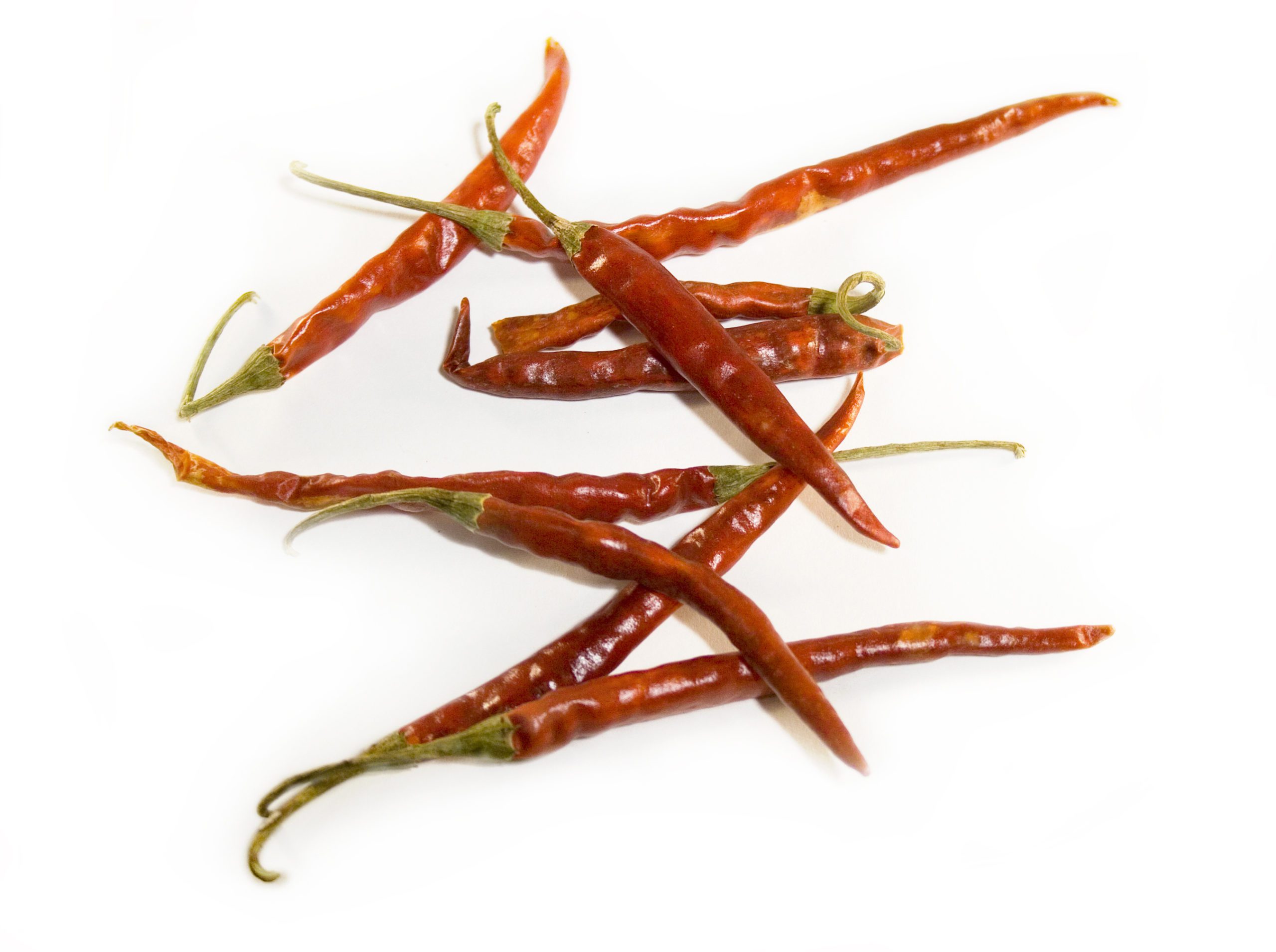 Dried De Arbol Peppers
In Spanish, the name means "tree-like," perhaps because of its woody stems. Other names for the De Arbol are pico de pájaro (bird's beak) and cola de rata (rat's tail), because of the long, slender shape of the pepper. These peppers are green when sold fresh and red when dried. This hot pepper is primarily used to make cayenne pepper seasoning. Heat is 6-7 out of 10 on the Scoville heat scale.
trending now
Normal is boring...try one of these unique products for an inspiring new food experience.
[tab:Overview]
How to Eat
Grind, crush, chop or use whole to add flavor and heat to sauces, soups, or stews. Always handle peppers with caution and wear gloves – never touch your eyes, nose or mouth directly after handling chiles.
Health Benefits
Hot peppers are packed with capsaicin, which is being studied for its pain-relieving properties.
How to Choose
Choose semi-flexible pods and store in a cool, dry place.
How to Store
Use within 2 months of purchase for best flavor.
Season
Where grown?
[tab:Recipes]
[associated_posts]