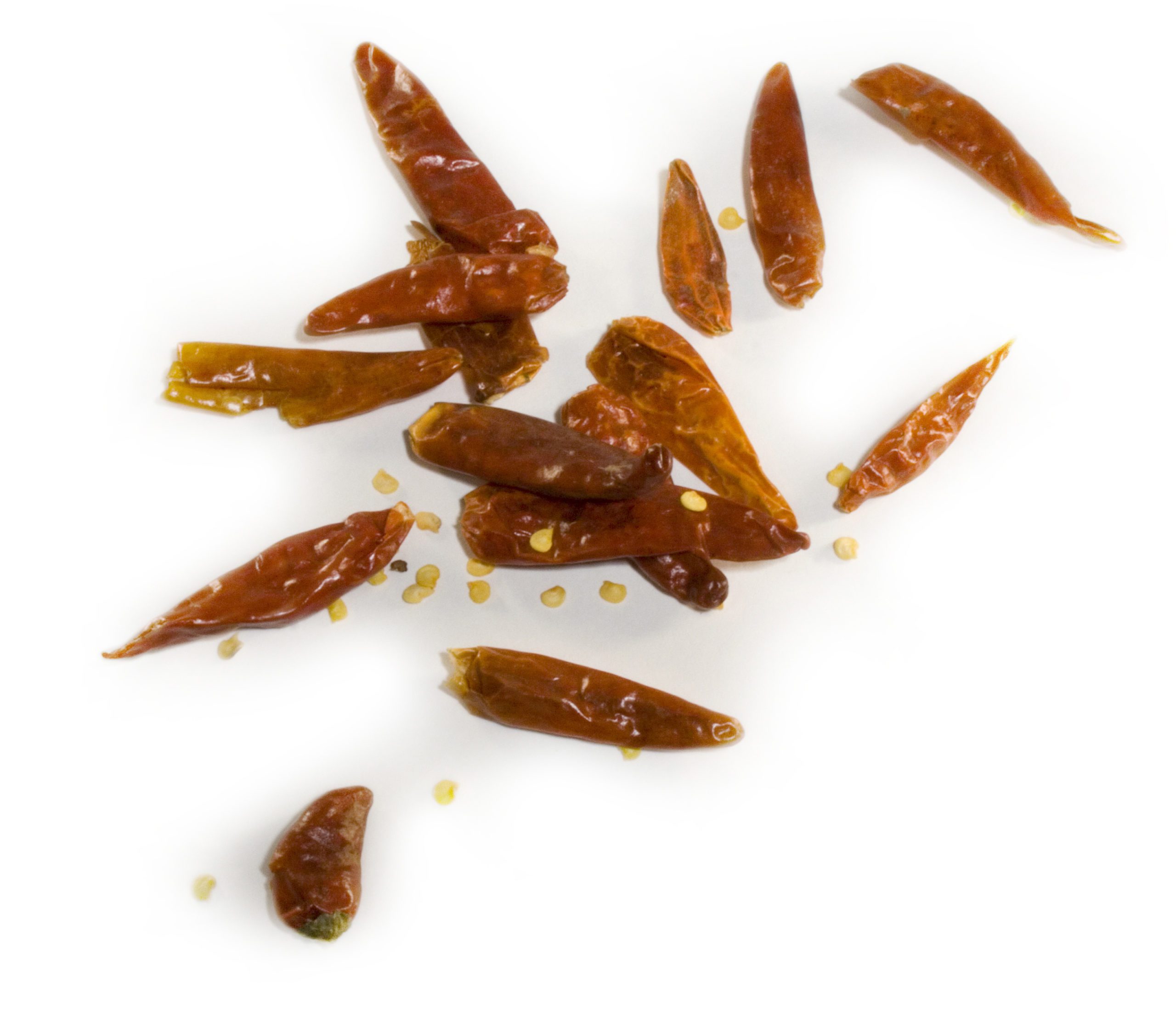 Dried Japonés Chiles
The origin of this dried, red chile is unknown. The name "Japonés" may refer to a Japanese cultivar or may have come from the word "capones" that applies to chile peppers that have had their veins and seeds removed. Japonés are hot in flavor. Heat is 7 out of 10 on the Scoville heat scale.
trending now
Normal is boring...try one of these unique products for an inspiring new food experience.
[tab:Overview]
Quick Usage Ideas
Grind or crush to season sauces or Latin and Asian dishes.
Healthy Highlight
Hot peppers are packed with capsaicin, which is being studied for its pain-relieving properties.
Selection & Storage
Choose semi-flexible pods and store in a cool, dry place up to 2 months for best flavor.
[tab:Recipes]
[associated_posts]