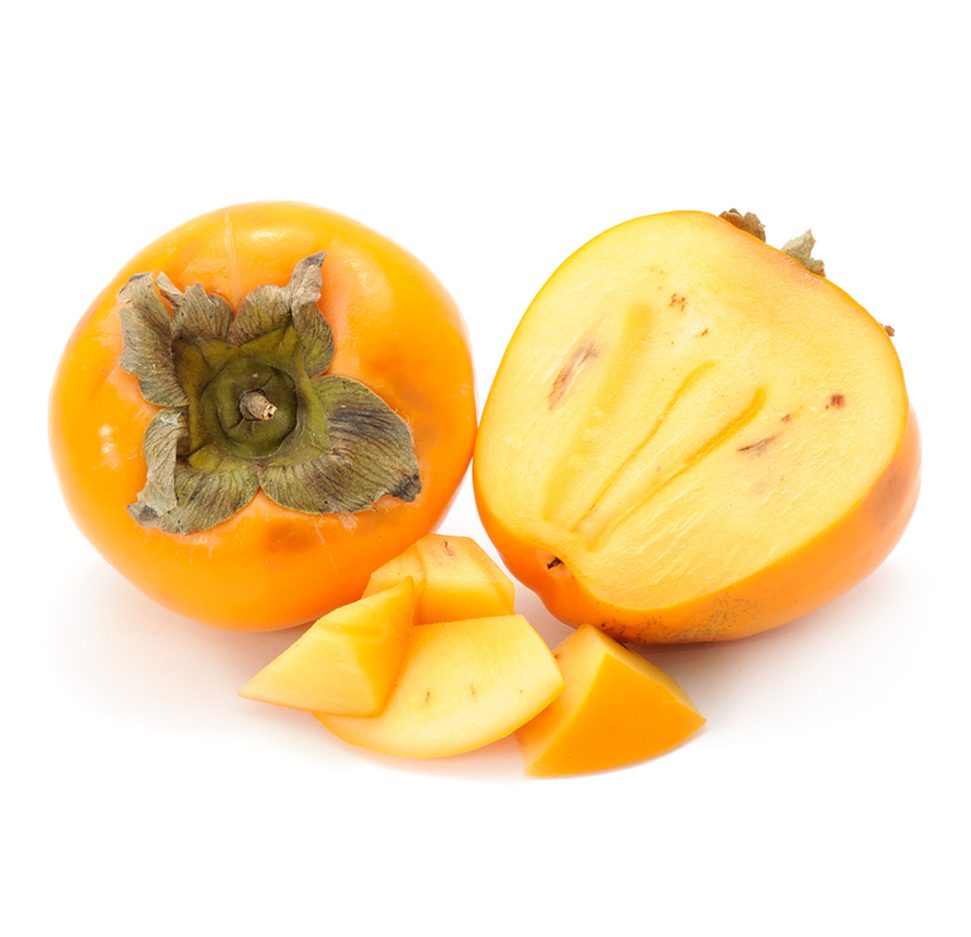 Fuyu Persimmon
Grown in China and Japan since ancient times, the Fuyu Persimmon variety is particularly non-astringent, and has a delicious sweet, mild flavor. This tomato-shaped fruit can be eaten in any ripeness stage – firm and soft – unlike the acorn-shaped Hachiya Persimmon, which can only be eaten very ripe.
trending now
Normal is boring...try one of these unique products for an inspiring new food experience.
[tab:Overview]
How to Eat
Fuyus can be eaten hard like an apple or also soft and ripe. (Peeling optional). Delicious when sliced and added to fruit salads, desserts, or quick breads. Also great on roasted or grilled. (Or wrapped in bacon!)
Health Benefits
Good source of vitamin A and C.
How to Choose
Blemishes or black spots on skin of fruits do not affect the interior.
How to Store
Store in a cool place and use within 1 month. Refrigerate ripe fruit up to 3 days.
Season
U.S.A. Fuyu persimmons are available September through December, and Chile Fuyu persimmons are available March through July.
Where grown?
Product of U.S.A. and Chile
[tab:Recipes]
[associated_posts]
[tab:END]