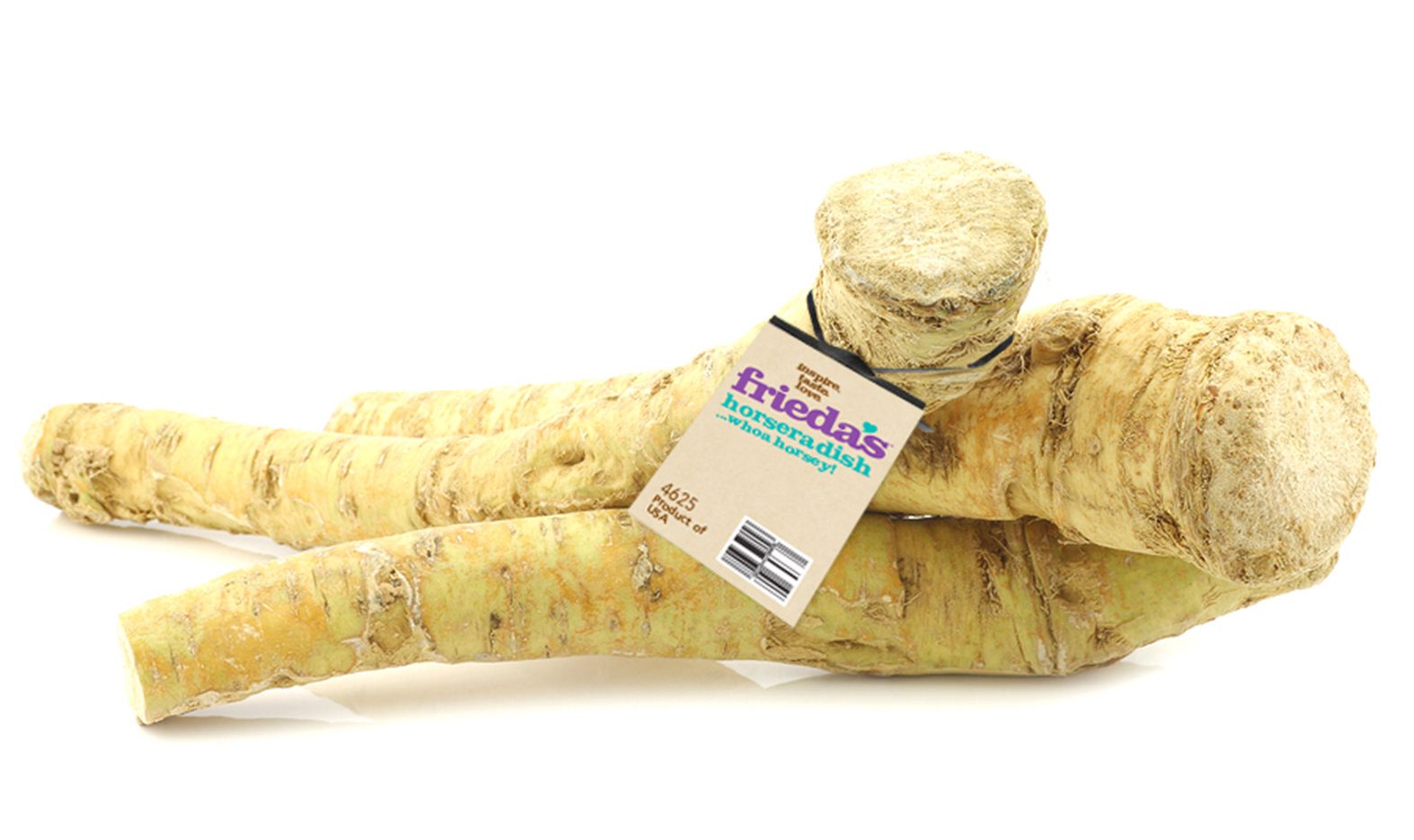 Horseradish Root
Horseradish is an ancient herb grown for its roots. It has a very pungent and hot flavor when grated. Horseradish root is traditionally prepared with vinegar to stabilize the heat.
trending now
Normal is boring...try one of these unique products for an inspiring new food experience.
[tab:Overview]
How to Eat
Wash the root thoroughly and pare away outer skin. Horseradish is generally grated and served as a condiment with meat and potatoes. Add grated horseradish to puréed vegetables such as beans, beets, potatoes, or celery root.
There are two ways to freeze leftover horseradish root. You can freeze a vacuum-sealed portions of peeled horseradish chunks. Or you can freeze grated horseradish in ice cube tray.
Health Benefits
Horseradish is believed to stimulate the body's immune system, and possesses antibiotic properties.
How to Choose
How to Store
Wrap in plastic and refrigerate for up to 3 weeks.
Season
Where grown?
[tab:Recipes]
[associated_posts]
[tab:END]