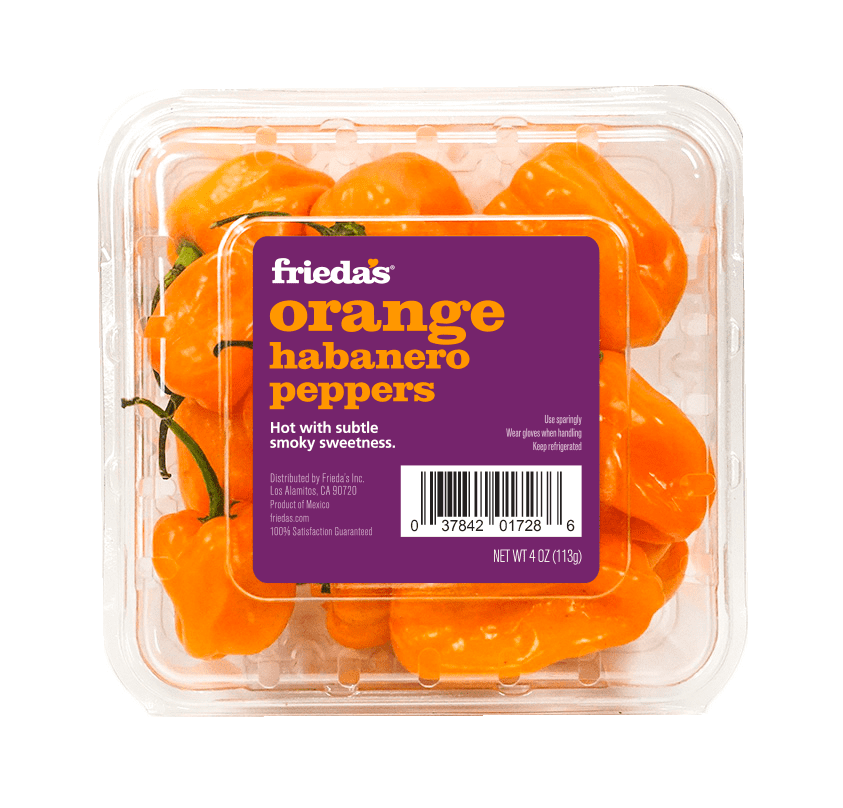 Orange Habanero Peppers
trending now
Normal is boring...try one of these unique products for an inspiring new food experience.
[tab:Overview]
How to Eat
Use sparingly in salsas, chili, soups, chutneys, and a variety of spicy dishes. Roast peppers to deepen flavor and grind when cooled. Discard seeds and stems. CAUTION: Wear gloves when handling this ultra-hot pepper. Make sure your kitchen is well-ventilated. Never touch your eyes, nose, or mouth directly after handling hot peppers.
Health Benefits
Hot peppers are packed with capsaicin, which is being studied for its pain-relieving properties.
How to Choose
Choose chiles with firm skins.
How to Store
Store refrigerated up to 2 weeks.
Season
Where grown?
[tab:Recipes]
[associated_posts]
[tab:END]