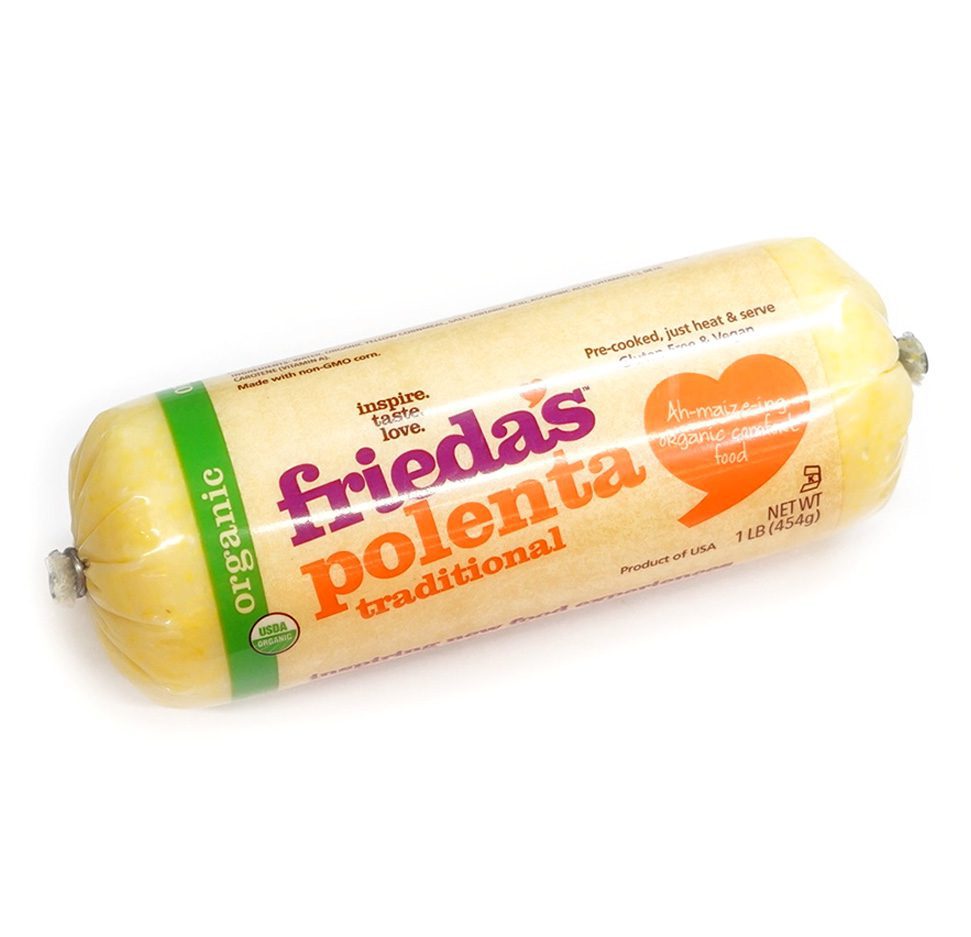 Organic Polenta
Our polenta is vegan and non-GMO. Polenta is an Italian cornmeal dish, served as savory cakes and also as porridge. Frieda's Organic Polenta is pre-cooked––simply heat and enjoy. Flavors include: Traditional, Green Chile & Cilantro, Basil & Garlic, Sun Dried Tomato & Garlic, and Mushroom & Onion.
trending now
Normal is boring...try one of these unique products for an inspiring new food experience.
[tab:Overview]
How to Eat
Slice polenta into rounds or wedges, then bake, broil, pan-fry, or simply heat up in the microwave. Top with sauces and any of your favorite toppings. To serve polenta creamy style, cut the polenta into cubes and mash in a pot. Stir in milk or chicken or vegetable stock, and turn on medium-high heat. Stir frequently and add more liquid as needed until achieving preferred consistency. For added flavor, stir in your favorite cheese. Serve hot topped with meat sauces, sauteed vegetables, or as a side dish.
Health Benefits
All varieties of Frieda's Organic Polenta are gluten-free!
How to Store
Shelf-stable at room temperature before opening. Refrigerate once opened and use within 3 days. Not suitable for freezing – causes polenta to separate.
[tab:Recipes]
[associated_posts]
[tab:END]
Save
Save
Save