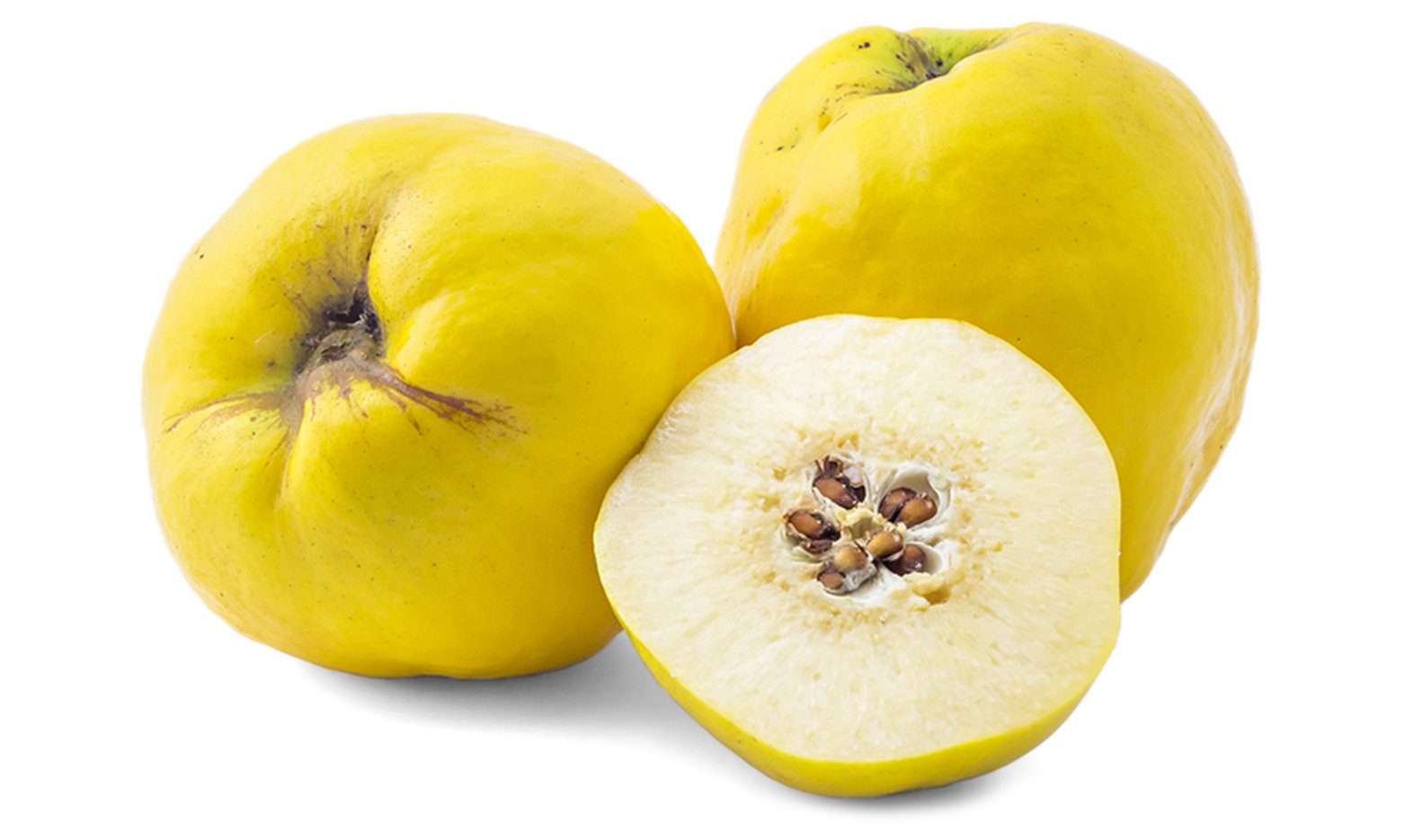 Quince
Also known in Spanish as "Membrillo," Quince is a hard, apple-like fruit with a thick yellow skin and pleasing floral fragrance. The firm, white flesh has a dry texture and astringent flavor when raw. When cooked, the Quince takes on a delicious apple-pineapple-pear flavor. The white flesh also turns a rosy pink color when slowly cooked for hours.
trending now
Normal is boring...try one of these unique products for an inspiring new food experience.
[tab:Overview]
How to Eat
Perhaps one of the oldest cultivated fruits, the versatile Quince is an ideal ingredient for fruit chutneys and preserves. It also adds depth to apple dishes, such as pies, crisps and even apple sauce. Simply peel, core, then use in the recipe. Make Dulce de Membrillo or quince paste to serve with toast for breakfast, or on a cheese platter with mild, soft cheeses like Brie as well as hard, salty ones like Manchego.
Health Benefits
They are a good source of vitamin A, fiber, and iron.
How to Choose
Ripe fruits will have a nice yellow color and emit a nice fragrance.
How to Store
Let ripen on the counter. Store ripe fruit in the refrigerator and use within a few weeks.
When are they in season?
Our Quince are harvested in April and May in Chile and in California during the late summer and early fall.
Where are they grown
Product of Chile and California
[tab:Recipes]
[associated_posts]
[tab:END]