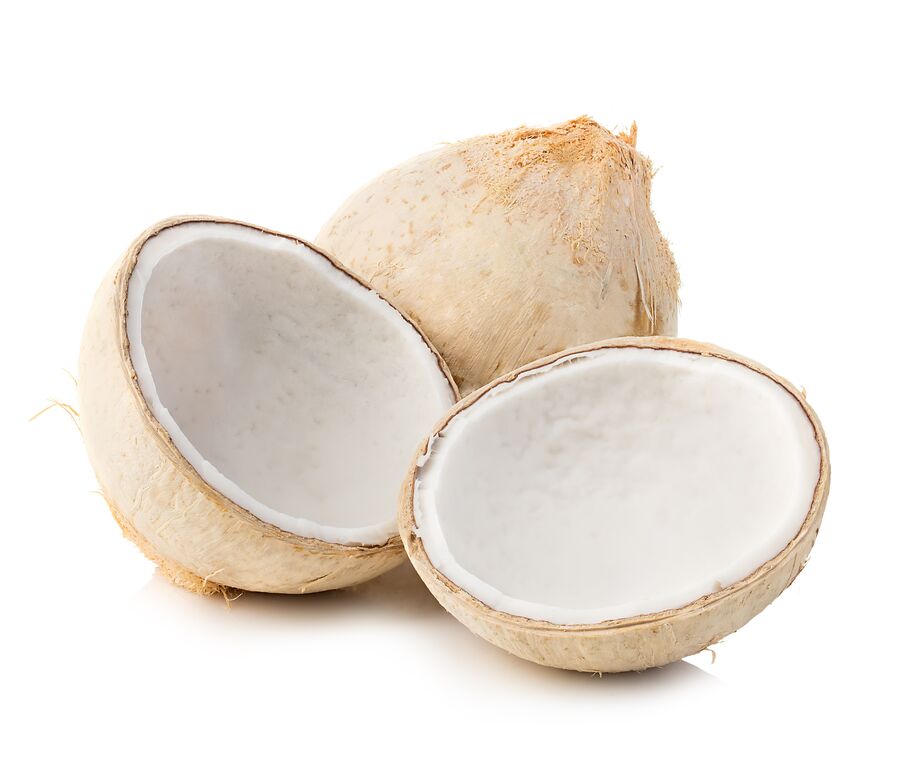 White Coconuts
White Coconuts are sprouted from the coconut palm and are medium in maturity in comparison to their brown counterpart. The outer shell has a coarse, white, hair-like texture. Inside the shell is a cavity filled with a moderate amount of liquid that has a subtle, nutty flavor that's perfect for homemade milk. The meat of this coconut is thin, yet firm. Some White Coconuts may have a seam, or score, around the equator designed to make it easier to crack open (sometimes labeled "Easy Break" Coconut).
trending now
Normal is boring...try one of these unique products for an inspiring new food experience.
[tab:Overview]
Health Benefits
Coconut water can be enjoyed as a healthy beverage or added to recipes.
How to Choose
Choose heavy coconuts with lots of liquid inside and no cracks or mold.
How to Store
White Coconuts are usually displayed at room temperature in supermarkets, but when you get them home, store in your refrigerator and use within five days.
Where are they grown?
[tab:Recipes]
[associated_posts]
[tab:Extras]
[tab:END]