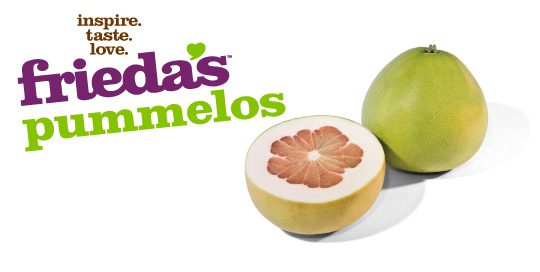 Overview
What is a Pummelo?
Pummelos, also known as Chinese grapefruits, are the largest of the citrus fruits, ranging in size from a small cantaloupe to nearly the size of a basketball. They are slightly pear-shaped, greenish to yellow-pink and thick skin. The flesh may be white, pink or rose red and has a sweet and tart flavor without the bitterness of a grapefruit.
How to Eat
Peel off the thick skin and remove pith. Serve up the segments fresh out of hand, or add to salads. You can also enjoy as you would a grapefruit–cut in half and enjoy with a spoon.
Health Benefits
Excellent source of vitamin C.
How to Choose
Choose fruit that feels heavy for its size.
How to Store
Refrigerate up to 1 week.
When are they in season?
Where are they grown?
Recipes
Thai Pummelo Salad (Yum Som Oh) Ingredients 1 tablespoon brown sugar 1 tablespoon water 1 Thai chile pepper, finely chopped 2 garlic cloves, finely chopped 1/4 cup fresh lime juice 3 tablespoon fish sauce Salt, to taste 1 Pummelo or … Continue reading →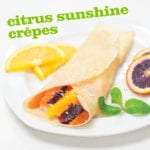 Citrus Sunshine Crepes Ingredients 1 navel orange 2 blood oranges or Cara Cara oranges 1 grapefruit (or oroblanco or melogold), 2 8-oz. cream cheese, room temperature 1/3 cup packed brown sugar 8 Frieda's French Style Crêpes 1/2 cup unsweetened shredded … Continue reading →
Save