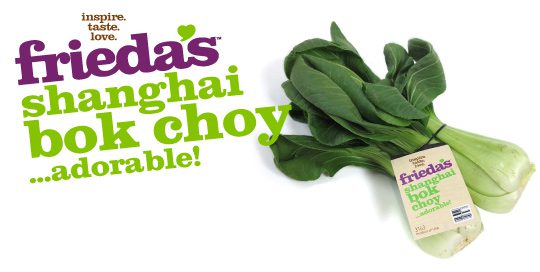 Overview
What is a Shanghai Bok Choy?
Shanghai Bok Choy is a special Baby Bok Choy variety with smooth spoon-shaped leaves and pale green stalks. Like regular Bok Choy, it's entirely edible and excellent in stir-frys, braised, roasted or grilled. It has a mild, sweet cabbage-like flavor.
How to Eat
Braise whole in broth or sauté with sesame oil. Halve and grill or slice thin and add to soups, cold noodle salads and slaws.
Health Benefits
Rich in vitamins A and C.
How to Choose
Choose fresh-looking heads.
How to Store
Refrigerate in plastic and use within 5 days.
When are they in season?
Where are they Grown?
Product of Mexico and U.S.A.
Recipes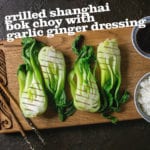 Grilled Shanghai Bok Choy with Garlic Ginger Dressing Ingredients 3 garlic cloves, finely minced (or pressed through a garlic press) 1 tablespoon grated fresh ginger root 1 tablespoon rice wine vinegar 1 tablespoon soy sauce 1/4 teaspoon toasted sesame oil … Continue reading →
Warm Shanghai Bok Choy Salad Ingredients: 4 cups Shanghai Bok Choy, (about 4-5 each) chopped (stems and leaves) 1 cup fresh beansprouts 1 cup shredded red cabbage Dressing: 6 slices of bacon 3 tablespoons lemon juice 2 tablespoons water 1 … Continue reading →
Ginger Beef Potstickers Ingredients: 1 cup finely chopped Napa cabbage, Shanghai bok choy, or green cabbage 1/2 pound ground beef, pork, or lamb 3 green onions, minced 1/2 cup finely shredded carrot 1/4 cup canned water chestnuts, peeled and chopped … Continue reading →