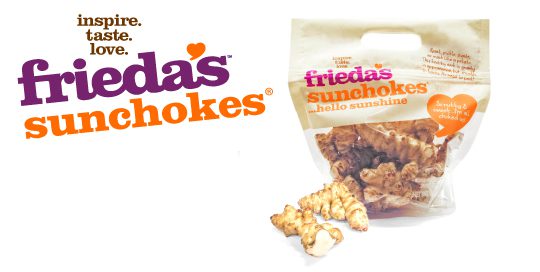 Overview
What is a Sunchoke®?
Also known as Jerusalem Artichokes, Sunchokes® are actually the edible roots of a special North American sunflower plant. They have a crisp, water chestnut-like texture when eaten raw, or a rich, starchy  texture when cooked and puréed. The flavor is nutty and slightly sweet with a hint of artichoke flavor.
How to Eat
Scrub clean, then peel and slice. Enjoy raw or boil and mash for soups and starch-based side dishes.
Watch
Health Benefits
Excellent source of iron and provides potassium
Sunchokes have a low glycemic index and are high in protein and the natural fiber called inulin that is considered a "pre-biotic," which helps good bacteria grow in the digestive tract. Studies also show that Sunchokes may also help lower blood pressure and decrease cholesterol.
How to Choose
Choose tubers with smooth skins and no soft spots.
How to Store
Store refrigerated in plastic wrap for up to one week.
When are they in season?
Where are they grown?
Recipes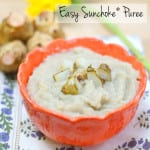 Easy Sunchoke® Purée Ingredients 1 pound Sunchokes®, washed and well-scrubbed 1/2 cup chicken stock Salt and pepper, to taste Optional: 2 tablespoons butter, softened Special equipment: food processor Steps Peel Sunchokes, then cut into 1/2-inch cubes, and immediately place in … Continue reading →
Nutrition