KAREN CAPLAN
President and CEO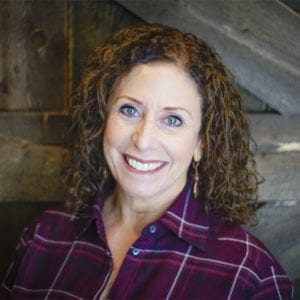 Karen Caplan knows jack…fruit, among many other exotic fruits and vegetables. After all, produce is in her blood.
The eldest daughter of produce trailblazer Dr. Frieda Rapoport Caplan, founder of Frieda's Specialty Produce and the first woman to own a produce company in the U.S., Karen graduated from UC Davis with a Bachelor of Science in Agricultural Economics and Business Management, and entered into the family business.
Now the co-owner, president, and CEO of Frieda's, Karen is a produce industry leader. She was the first female chairperson of the United Fresh Produce Association and the first female president of the Southern California-based Fresh Produce & Floral Council. She has served on numerous boards and leadership positions, including as chairman and vice chairman of the USDA Fruit & Vegetable Industry Advisory Committee and board member of the Federal Reserve Bank, Los Angeles branch, and the Second Harvest Food Bank of Orange County. Karen currently serves on the boards of the California Agricultural Leadership Foundation, CSU-Cal Poly Pomona Dean's Advisory Board, and UC Davis Agricultural Issues Center. She is also the current president of The Trusteeship, the Southern California chapter of the International Women's Forum.
Karen is a frequent keynote speaker and panelist on leadership, innovation, and produce trends. She also writes a weekly blog, "What's on Karen's Plate?". Connect with Karen on Twitter @Karen_Kiwi and on LinkedIn.
Save
Save
Save
Save
Save
Save
Save
Save
Save