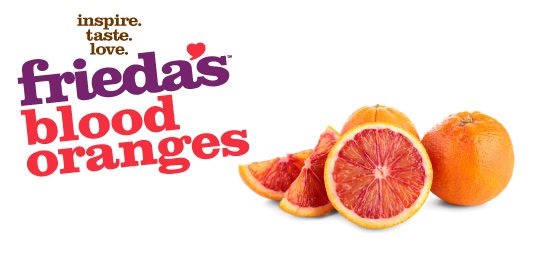 Overview
What is a Blood Orange?
Blood Oranges may look like regular oranges on the outside, but their inner flesh ranges from rosy-red to a deep burgundy purple. Their flavor is less acidic than a regular orange with light raspberry notes. The Moro Blood Orange variety is one of the most popular in the United States, having the darkest internal color.
Also available in organic.
How to Eat
Peel and enjoy alone, add to fruit salads or use for fresh-squeezed juice.
Watch This
Health Benefits
Great source of vitamin C.
How to Choose
Choose oranges that feel heavy for their size.
How to Store
Store refrigerated and use within 2 weeks.
When are they in season?
December through May (U.S.A.); August through November (Australia)
Where are they grown?
Product of U.S.A. or Australia
Recipes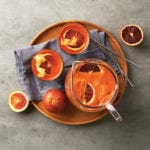 Blood Orange, Rainbow Carrot, Turmeric and Ginger Ingredients 2 pounds rainbow carrots 12 blood oranges 1/2 Meyer lemon 3-4-inch piece of ginger 9-10 inches fresh turmeric Ice Steps Peel or scrub carrots and roughly chop. Peel oranges and Meyer lemon, … Continue reading →