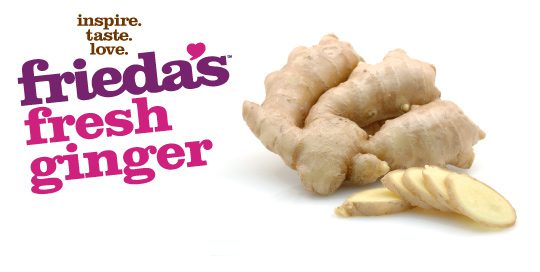 Overview
What is Ginger Root?
Ginger is native to Southern Asia and India. It is spoken of in the Jewish Talmud, was written about by Marco Polo, and even recommended by Henry VIII as a remedy against the plague. It is an important ingredient in recipes throughout the world.
Fresh ginger root has a light brown, textured skin and white to yellow flesh. It has a peppery, pungent, zesty flavor, and fibrous, somewhat juicy texture.
Also available in organic.
How to Eat
Ginger can be added to a variety of sweet and savory dishes: grated into cake batter, sliced into a stir-fry, or added in big chunks to a braise.
Watch THIS
Health Benefits
Ginger is known for its stomach-soothing properties and is often consumed in candy or pill form to alleviate motion sickness. It also has antioxidant, antimicrobial, and anti-inflammatory properties.
How to Choose
Choose roots that have firm, smooth skin with a sheen.
How to Store
Store refrigerated, uncut, up to 3 to 4 weeks.
When are they in season?
Where are they grown?
Conventional: Brazil, China, Costa Rica, Thailand, and U.S.A.
Organic: Peru.
Recipes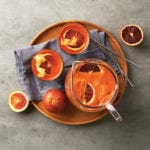 Blood Orange, Rainbow Carrot, Turmeric and Ginger Ingredients 2 pounds rainbow carrots 12 blood oranges 1/2 Meyer lemon 3-4-inch piece of ginger 9-10 inches fresh turmeric Ice Steps Peel or scrub carrots and roughly chop. Peel oranges and Meyer lemon, … Continue reading →