You've probably heard of jackfruit. But maybe you've never seen it. It's kind of scary looking—like a giant blob with rough, bumpy skin. You wouldn't even know it was edible by looking at it.
But it's actually considered the largest fruit in the world. A small jackfruit is probably 12 pounds and a typical jackfruit weights about 20 pounds!
Historically you would find these strange tropical fruits only at Asian specialty food markets, but lately, conventional supermarkets love to have them available for new store openings, special events, or when they have a high Asian clientele. Oftentimes, you will see them quartered or sliced, in over-wrapped trays.
The most frequently asked questions with jackfruit are, "How do you cut it open, and what part do you eat?" So, we created a short video showing the authentic way to cut a jackfruit.
If you watched the video, then you now know that the flavor of a ripe jackfruit is reminiscent of Juicy Fruit® Gum!
But the most recent development in the world of jackfruit is its use as a meat substitute for vegans and vegetarians. Because of its meaty texture and neutral flavor (when not fully ripe), it's a great meat substitute.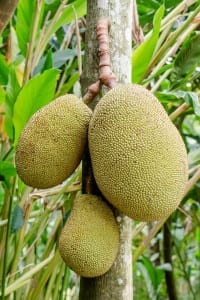 And how did I learn this? It's a funny story.
About three years ago, a produce friend of mine, Don, attended an executive seminar at Harvard Business School. He was introduced to a young female student who was looking to be mentored in the food business. Don introduced me to Annie and I volunteered to have a few conversations with her.
As it turned out, she and her brother had spent time in India during college summers and fell in love with jackfruit and saw the potential to launch a business. So Annie created a business plan around jackfruit and won business plan competition after competition.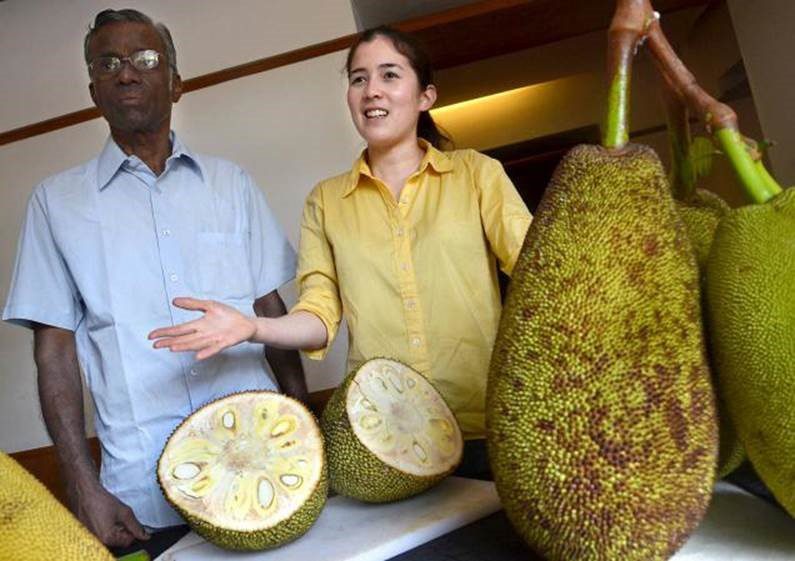 That's when Annie and I were introduced. We had several discussions about ideas to bring the product to market, the challenges, potential customers, etc. We even had the opportunity to meet in person when I attended a class at Harvard Business School two years ago.
So, you can only imagine how thrilled I was to walk into my local Whole Foods Market last week to find this on the shelf: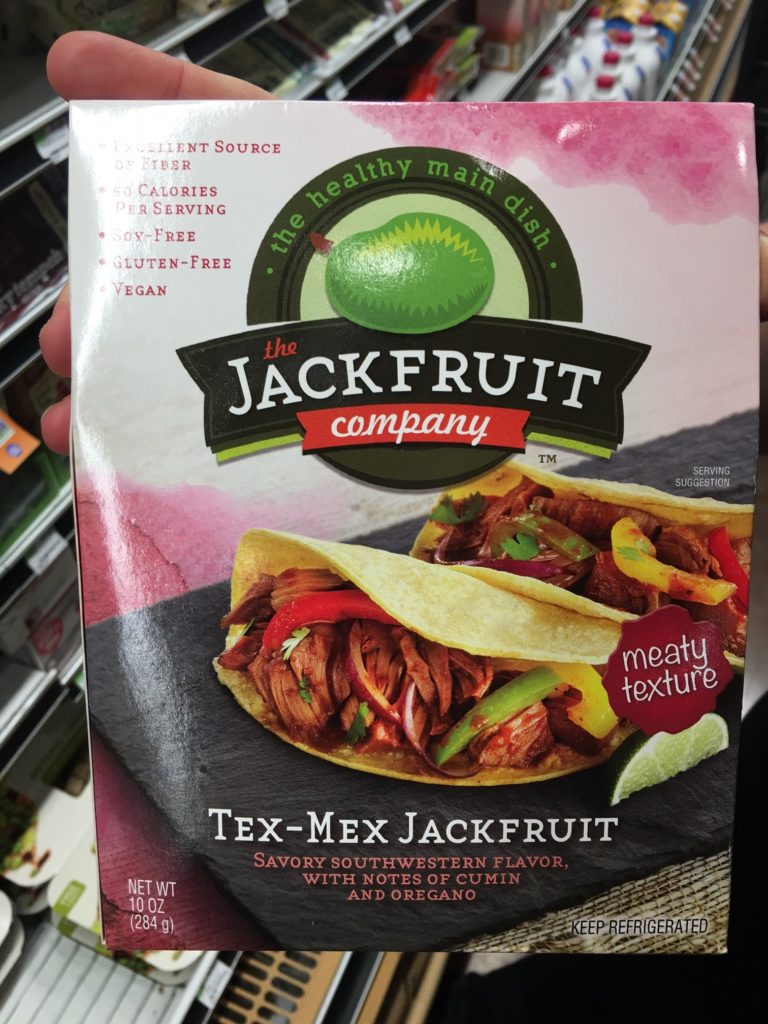 Now when you see that huge, green and bumpy fruit in your grocery store, or if you're looking for non-soy based meat substitutes and see packaged jackfruit (in cans or in the refrigerated case), you'll know the backstory.
Enjoy!
Karen