The advantage of being married to a non-Angelo (not native to Los Angeles) is that we are constantly looking for things to explore in Southern California.
Last year, I wrote about my Melting Pot Tour of The Original Farmers' Market, which we very much enjoyed. So, when we received an email telling us a new Melting Pot Tour was launching in "Thai Town," we immediately signed up. We made our way up to Hollywood Boulevard Sunday morning to a place that I did not even know existed.
Less than a half-mile east of the Pantages Theater and the famous Grauman's Chinese Theater, we walked inside Ruen Pair, an authentic Thai Restaurant, and were greeted by Iron Chef America challenger, Jet Tila, and his radio producer, Andy Harris.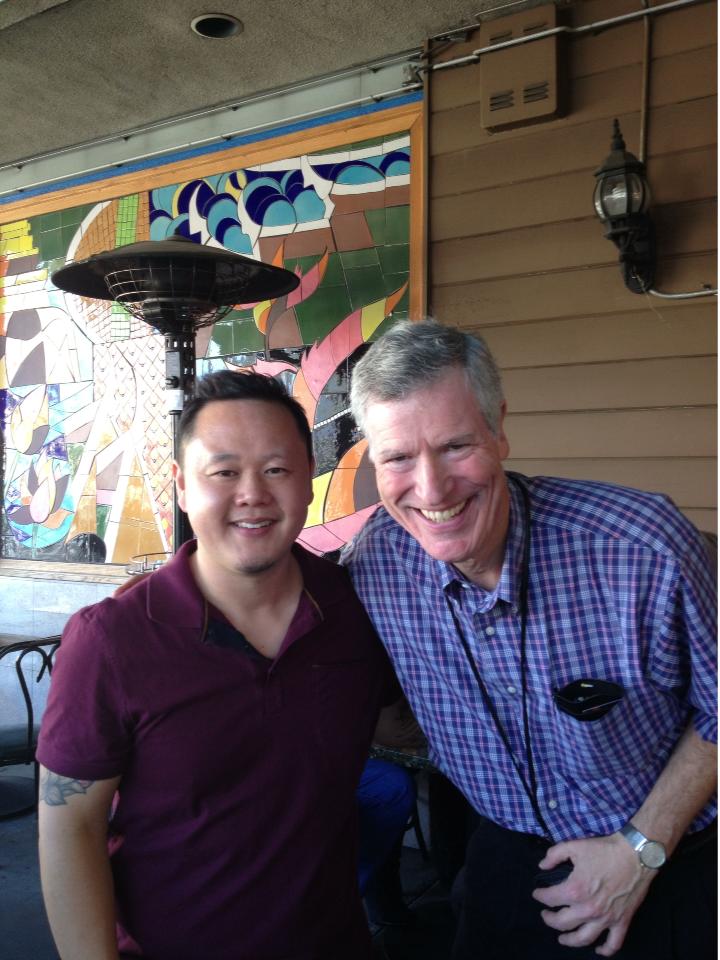 For the next three hours, we sampled pork jerky (tender and delicious, not dried out version) and, what Jet called, "the BEST Thai Green Papaya Salad we would ever experience in our lives!" I have to admit that the papaya salad at Ruen Pair was refreshing and absolutely delicious.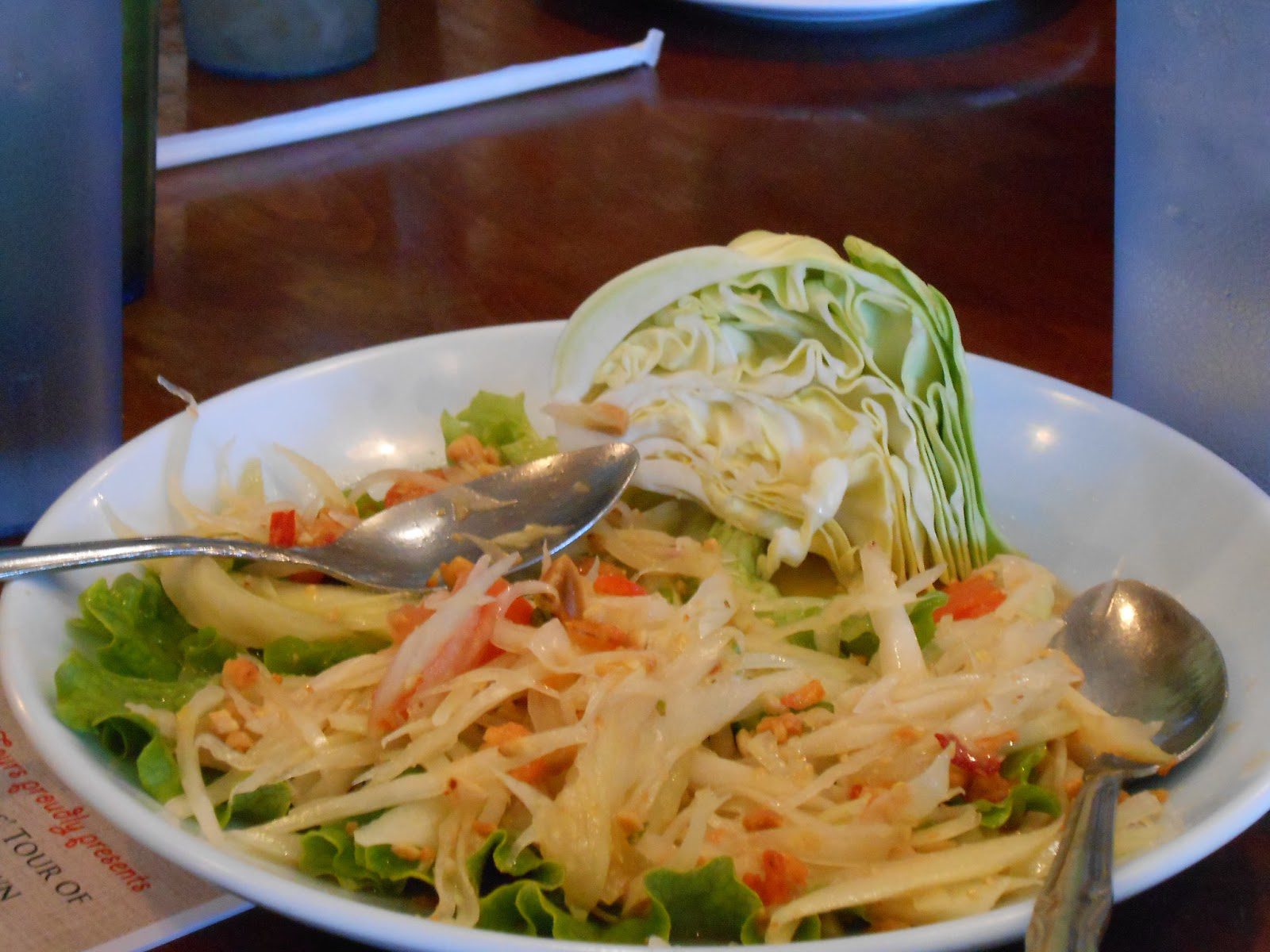 That's when Jet said he hoped we were only 20% full, as we had four more stops!
Our next stop was Sapp Coffee Shop, which, believe it or not, is a noodle shop, even though it clearly says "Coffee Shop"!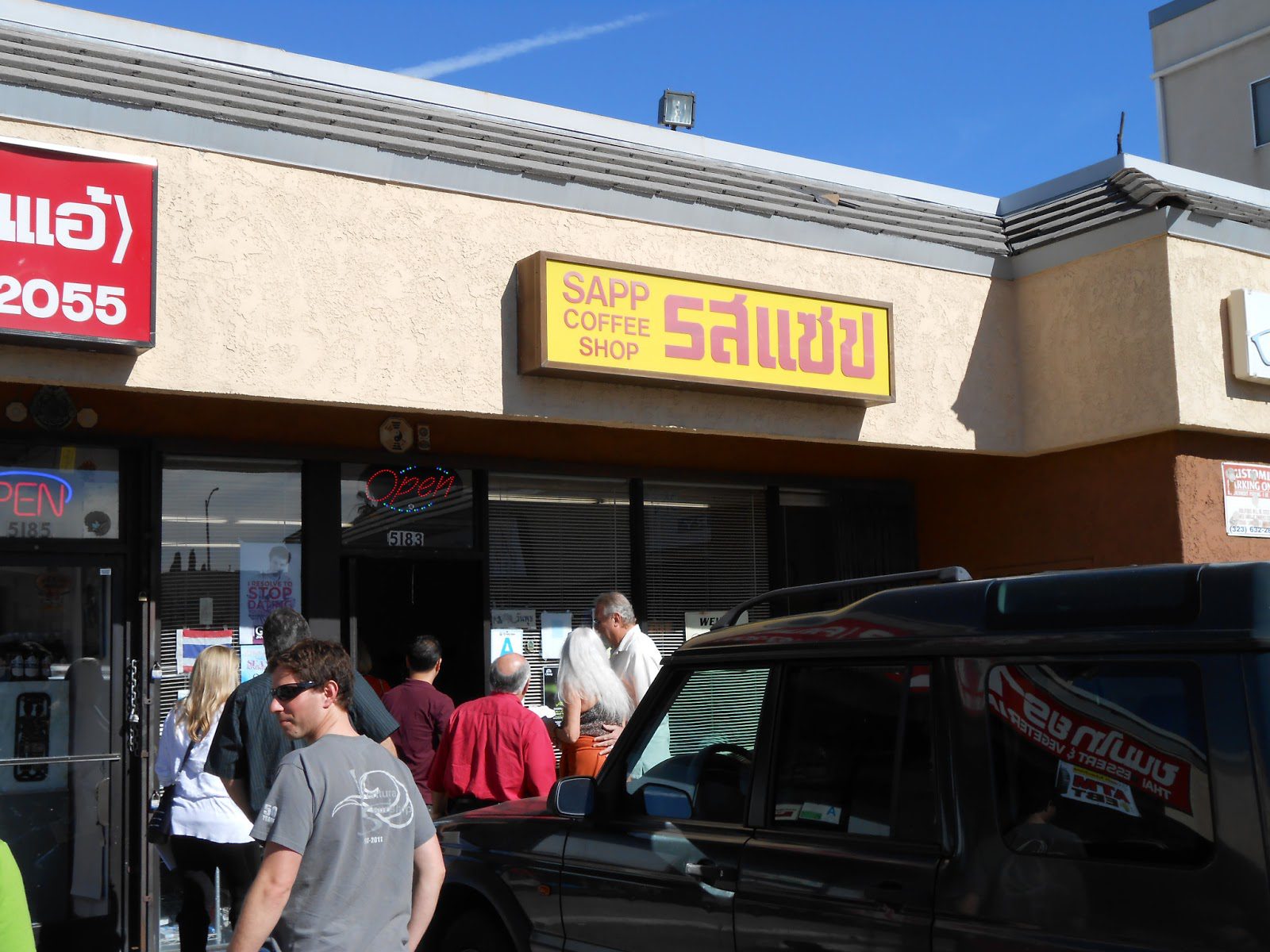 We tried two types of Thai noodles: one dry and one "wet" (meaning with broth). Jet explained the four flavor profiles one should expect in all authentic Thai dishes: hot, sour, sweet and salty.
As you can see below, the Jade Noodle Soup is a green spinach noodle dish with all four of the flavors represented: heat in the chile peppers, sweet in the sweet and sour pork, salty in the peanuts and the sour in the fresh lime juice. Delicious!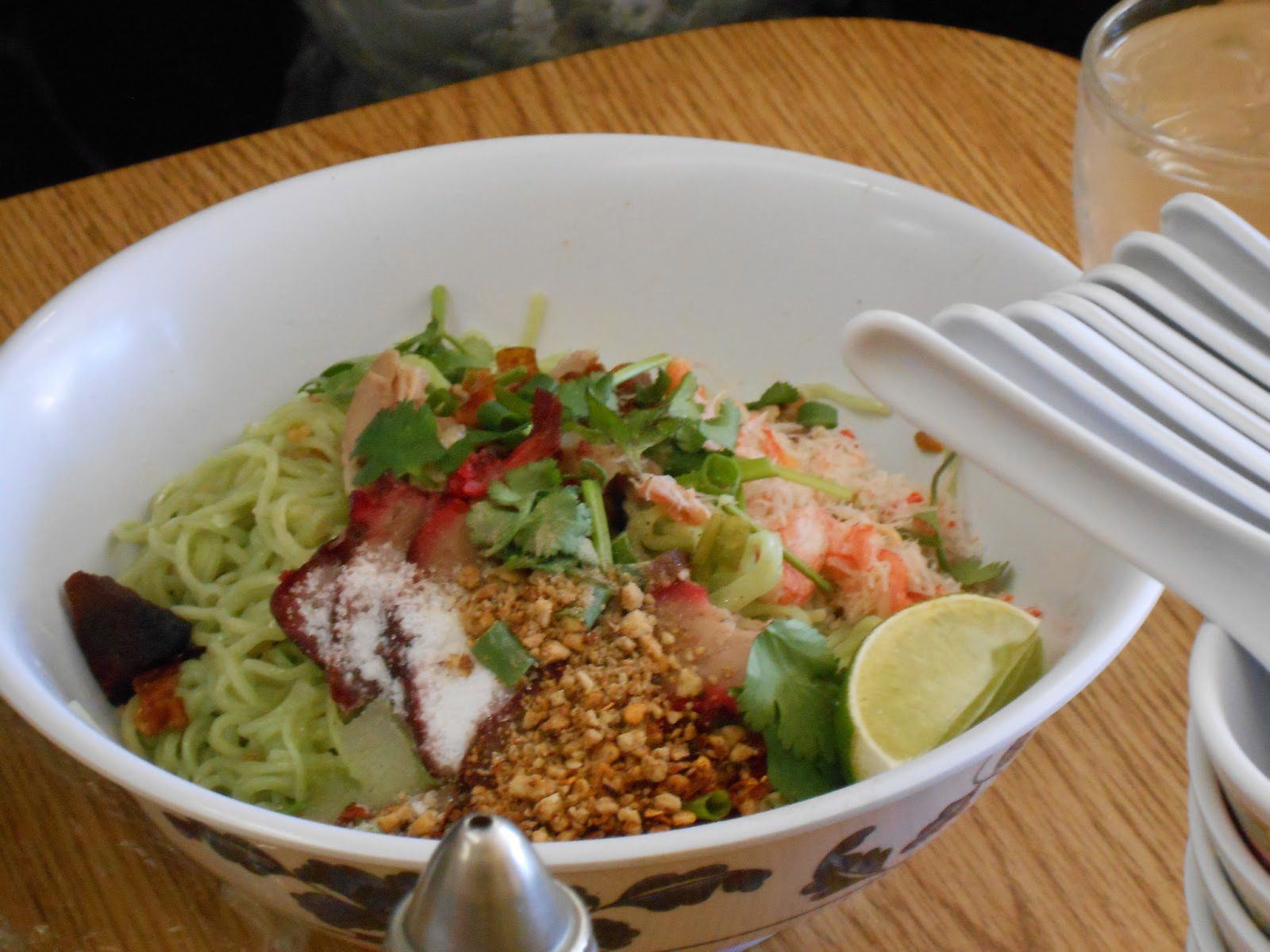 Next, we visited a local Thai Market called Bangluck Market, and Jet gave us a short culinary tour of the produce department. There I learned that Thai people have their own unique version of "mirepoix," the classic combination of celery, carrots and onions, which is the base of many sauces, soups and stocks.
According to Jet, the Thai "trinity" of flavors in the mirepoix includes lemongrass, Thai lime leaves and galanga.
As you can see, the Thai lime (also known as Kaffir lime) leaf is unusual because two leaves appear to be connected to each other.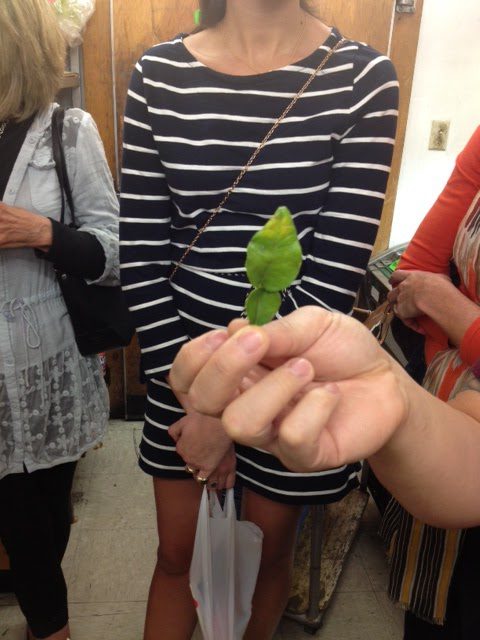 We ended our tour at an amazing and authentic bakery, Bhan Kanom Thai, and received a "sampler" of seven different desserts in this adorable box. Of course, I was too stuffed to eat anything at that moment, so waited and enjoyed a few tastes when I got home.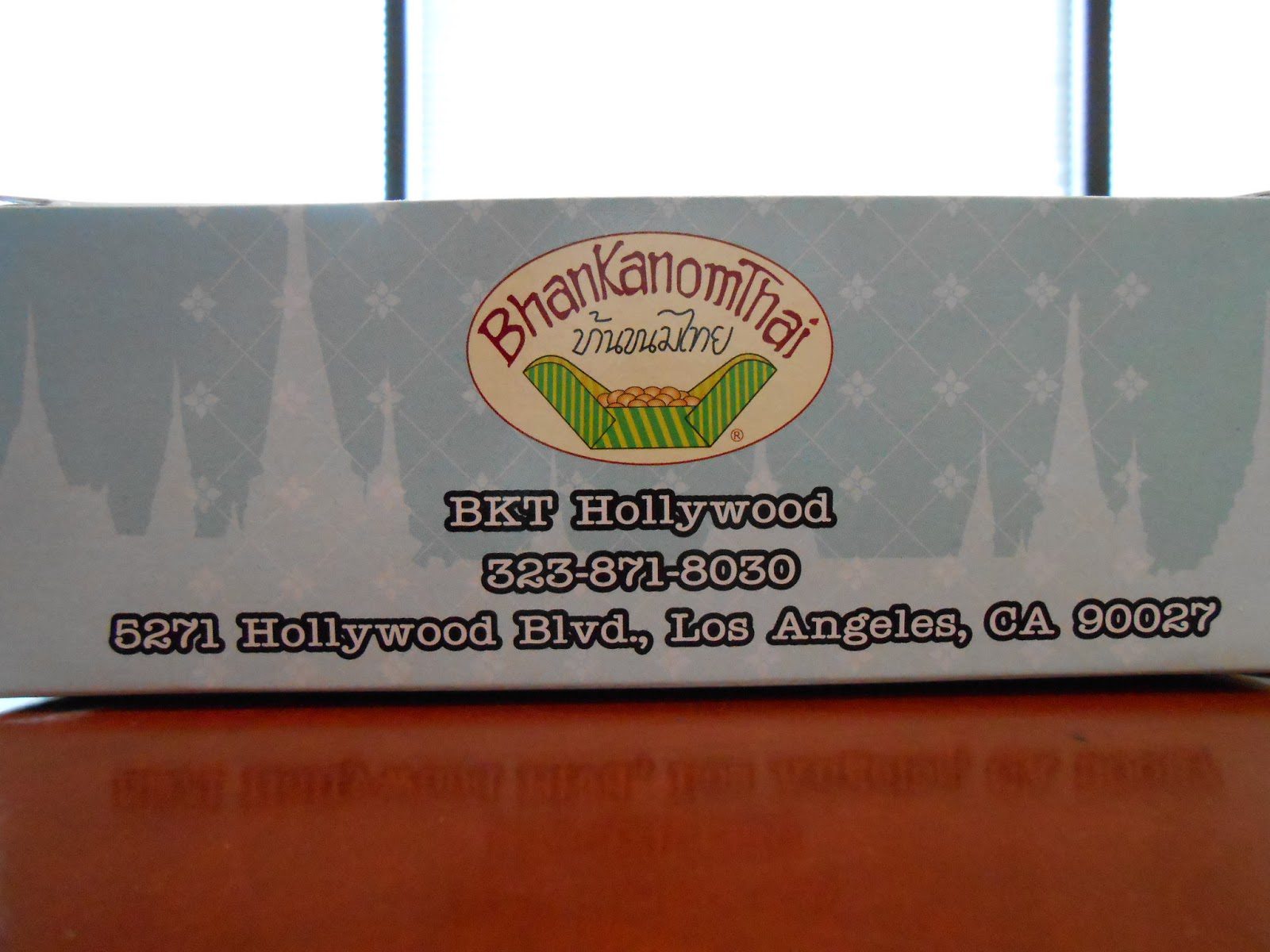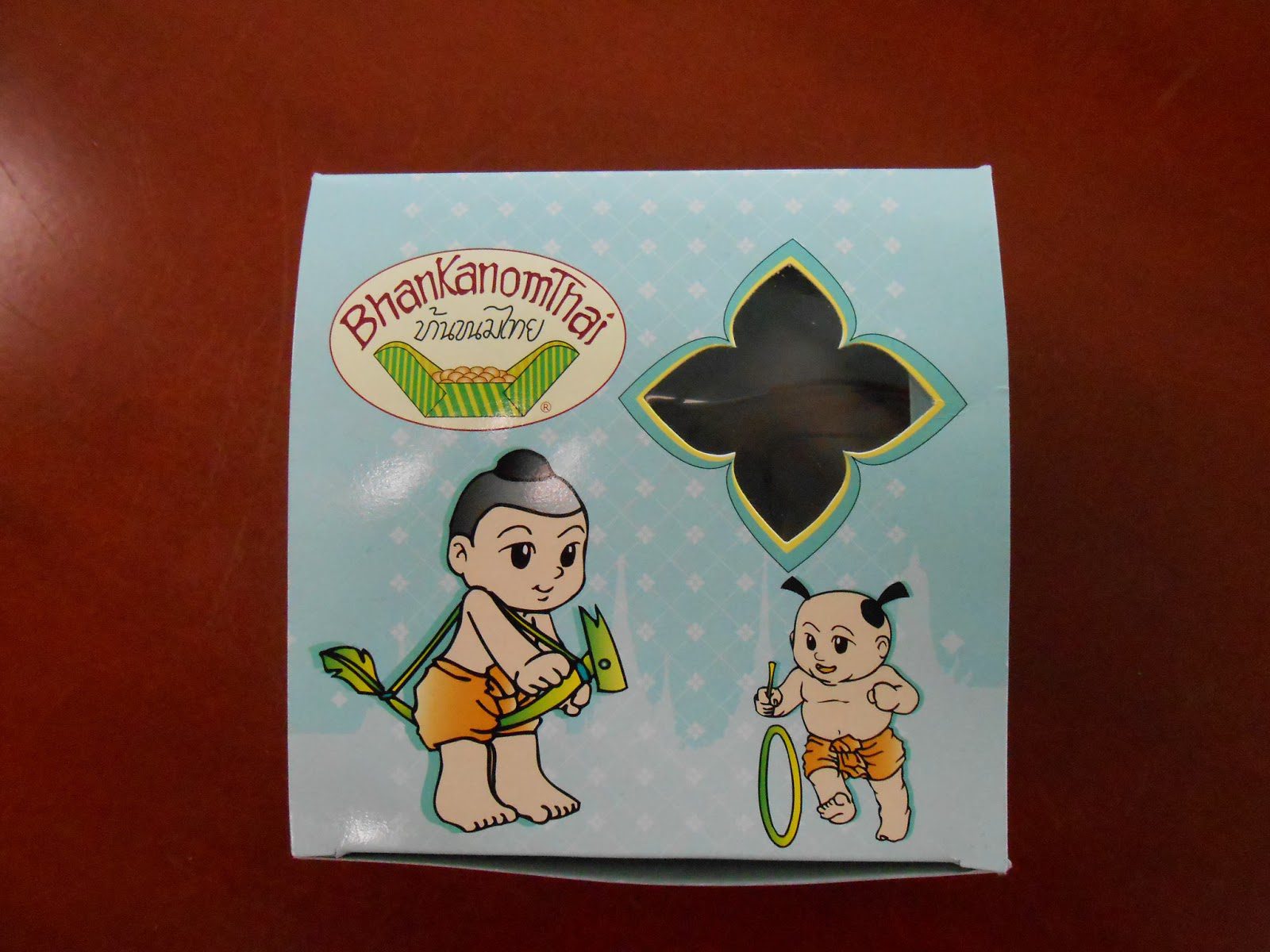 If you are coming to Los Angeles and are planning to visit the Hollywood sign or see your favorite movie star's name on Hollywood Boulevard, be sure to check out the culinary gems in the City of Angels.
By the way, I learned the short version of the full name of the city Bangkok, Krung Thep Maha Nakhon, translates to "City of Angels," which must be why Los Angeles has the largest population of Thai people, outside the country of Thailand!
Enjoy,
Karen
Save