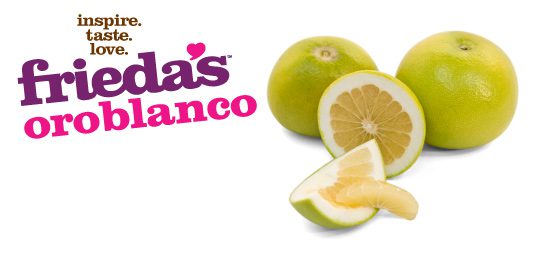 Overview
What is an Oroblanco?
Oroblanco, which means "white gold" in Spanish, is a cross between Pummelo and grapefruit developed in 1958. They have a sweet, juicy grapefruit flavor without the bitterness or acidity. Oroblancos have yellow skin, a thick rind and are virtually seedless.
How to Eat
Enjoy as you would grapefruit.
Health Benefits
Good source of vitamin C.
How to Choose
Choose fruit that feels heavy for its size.
How to Store
Refrigerate up to 1 month.
When are they in season?
Where are they grown?
Recipes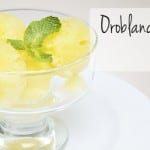 Oroblanco Sorbet Ingredients: ¾ cup sugar ¾ cup water 3 Frieda's Oroblanco, cut into halves 1 tablespoon fresh lemon juice Steps Combine the sugar and water in a small heavy saucepan.  Bring to a boil over medium heat, stirring to … Continue reading →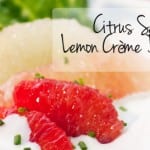 Citrus Salad with Lemon Crème Dressing Ingredients 2 blood oranges, cara cara, or regular oranges, peeled 1 oroblanco, or regular grapefruit, peeled Lettuce leaves or mixed greens 1/4 cup light mayonnaise or mayonnaise-style salad dressing 1/4 cup low-fat plain yogurt … Continue reading →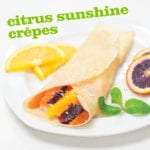 Citrus Sunshine Crepes Ingredients 1 navel orange 2 blood oranges or Cara Cara oranges 1 grapefruit (or oroblanco or melogold), 2 8-oz. cream cheese, room temperature 1/3 cup packed brown sugar 8 Frieda's French Style Crêpes 1/2 cup unsweetened shredded … Continue reading →