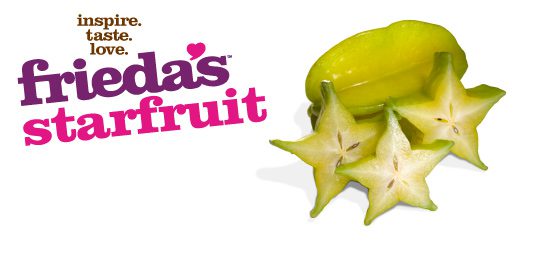 Overview
What is a Starfruit?
Also known as Carambola, Starfruit is an oblong golden-colored fruit with five deep ridges or "wings" running down its length. When cut crosswise, Starfruit has a beautiful star shape. The thin waxy skin covers a golden flesh with a refreshingly crisp, chewy texture and lightly sweet and tangy flavor.
How to Eat
Slice crosswise for a perfect star-shaped presentation. Great in fruit salads and desserts, or as a cocktail garnish. Skin is edible.
Watch This Video
Health Benefits
Great source of vitamin C and fiber.
If you have kidney problems, check with your doctor before eating starfruit.
How to Choose
Depending on the variety, Starfruit may turn a pale greenish-yellow to rich gold when ripe. They may have some dark brown along the five ridges – this is normal. The flesh should still be quite firm to the touch.
How to Store
Store at room temperature until ripe and then refrigerate in covered container.
When are they in season?
Where are they grown?
Product of U.S.A. and Taiwan
Recipes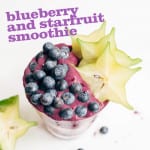 Blueberry & Starfruit Smoothie Tangy and refreshing starfruit pairs beautifully with sweet and succulent fresh blueberries from California Giant Berry Farms. Starfruit is loaded with vitamin C and fiber, and when combined with manganese-packed blueberries, Greek yogurt, and orange juice, … Continue reading →