This past weekend, I attended TEDxRiceU, an independently organized TED event at Rice University in Houston, Texas.
If you're not aware, TED is a nonpartisan nonprofit started in 1984 and devoted to spreading ideas, usually in the form of short, powerful talks. Smaller, local events have sprung up all over the country as the TED organization shares its name and guidelines so others can put on TED-type talks, each of which is called a "TEDx."
Why did I go to TEDxRiceU?
My friend Lisa Helfman was one of the speakers. Lisa's day job is as the director of real estate for a large Texas-based grocery chain. Like many of us, she is also a mom (of two young boys, ages 9 and 12) and is constantly balancing the demands of her career and her home life. But her talk was about Brighter Bites, the nonprofit she founded, and how it's gone national.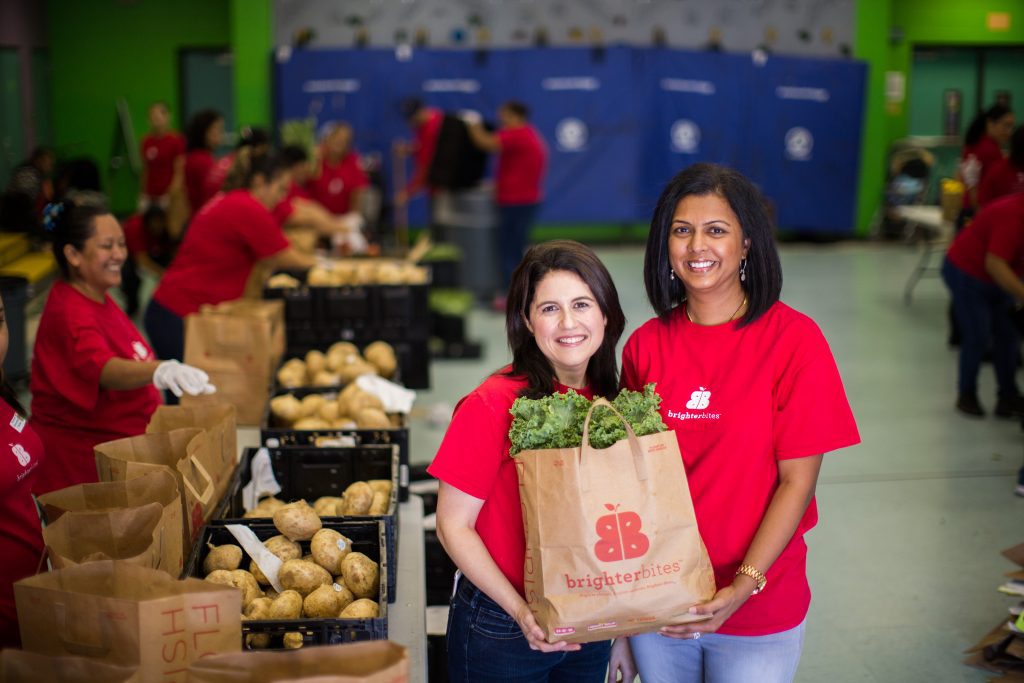 Lisa told the captive audience that before starting Brighter Bites, her body was completely out of balance despite her healthy and happy appearance. She was throwing up daily from stress headaches, eating bad food, and drinking so much Diet Dr. Pepper that she convinced her firm to add it to the soda fountain offering.
So she joined a co-op to add more fruits and vegetables to her diet. As she started to eat more fresh produce, her kids did as well. And she did start to feel better and less stressed. One day, at a birthday party, her son said, "Mom, do I have to eat that cake? It's too sweet. Do they have grapes or blueberries?" True story!
That conversation with her son inspired her to start Brighter Bites in Houston in 2012.
The mission is to create communities of health through fresh food. As a nonprofit, the company delivers fruit and vegetables into families' hands through their kids' schools, while teaching them how to choose and use a different kind of fast food. Brighter Bites now receives funding to serve families and schools not only in Houston but also in Dallas, Austin, New York City, Washington DC, and Southwest Florida.
That was indeed a great story. But that's not the whole story.
Lisa's TEDx message was titled "The Virtuous Cycle of Caring." She spoke about how by caring for herself, it inspired her to care for others. And caring for others, telling her story every chance she gets, and listening to the stories of the beneficiaries of Brighter Bites caused her to feel better physically and mentally. Lisa was actually caring for herself more, as a result of caring for others.
You would think that because it was her story, one she is incredibly passionate about and knows intimately, she could easily do an extemporaneous 18-minute talk from a few bullet points on an index card.
Wrong.
You see, Lisa had set a personal goal for herself three years ago to be invited to do a TED talk.  She dreamed about it. She talked about it. It was on her goal list. Then, without her knowledge, Lisa's staff submitted an application and nominated her to give the TED talk!
When Lisa was invited in November by Rice University to give one of only seven TEDx talks at the event, she got very serious about it.
First, Lisa brainstormed with her management team and board of directors at Brighter Bites on the right story to tell. Should it be about how her personal journey inspired her to start a nonprofit? How almost every single person she told her idea to connected her to potential sponsors, donors, and supporters? How she was introduced to one of the country's leading epidemiologists who does research on how food consumption can change behavior and health, and ultimately help control and reduce the country's obesity epidemic?
Then Lisa worked with her marketing agency to put together her slides and hired a speech coach to work on her delivery. She practiced multiple times a day for weeks, making small tweaks as she went to perfect the talk.
You may think that her preparation was overkill, but that's because you don't know Lisa like I do.
Have you ever felt like you practiced too much for a presentation to a client or for a speech? I doubt it. Most of us wish we had more time to practice! We especially wish we had a co-worker or colleague who would sit in front of us and critique our message, our style, and our slides.
I can tell you after watching Lisa's delivery on Saturday afternoon that her preparation paid off. People queued up afterward to tell her how inspiring she was!
Not only has Lisa done a great job of taking care of herself and her children, and recognizing that she could leverage her passion to start a nonprofit that would benefit other families, but her intense professional approach to her once-in-a-lifetime chance to make a great first impression has helped spread her story across the U.S.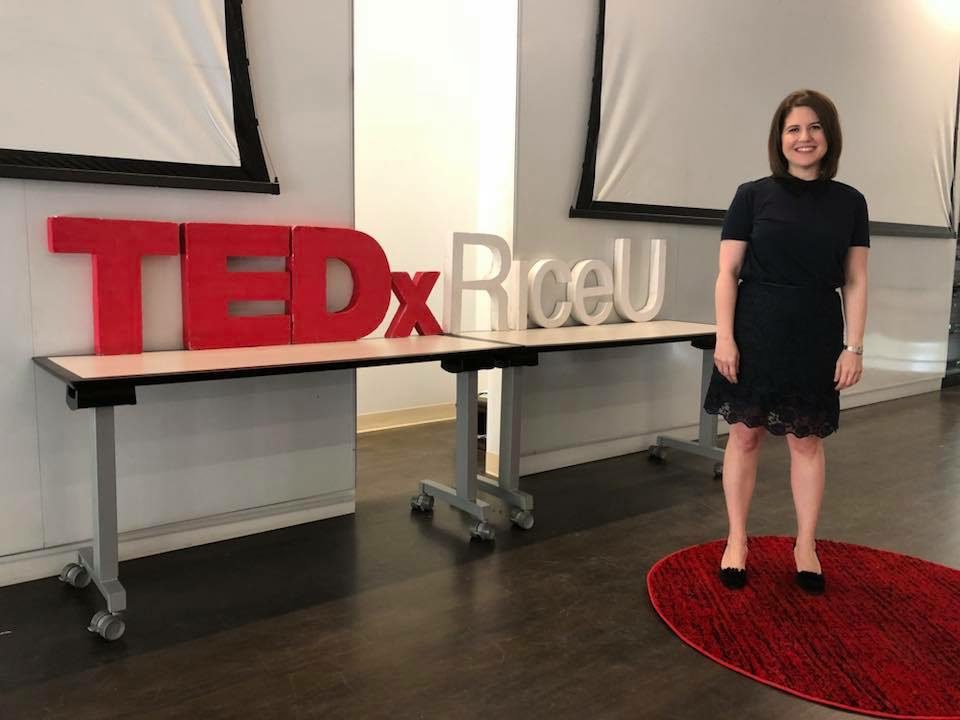 I admire Lisa for creating her own Virtuous Circle of Caring through Brighter Bites. And I've been inspired by her willingness to "date TED exclusively for six weeks" so she could be the most memorable and polished presenter.
We should all be a little more like Lisa.
Karen
P.S. TEDxRiceU recorded all the presentations and they will be made available on Facebook within a few weeks.