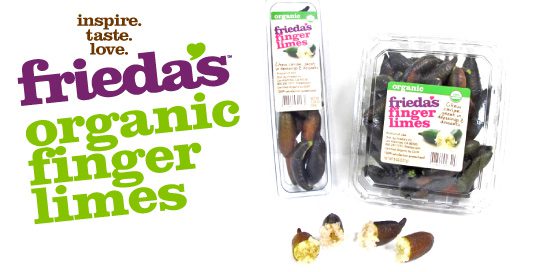 Overview
What is an Organic Finger Lime?
Known as "citrus caviar," the Finger Lime is prized for its caviar-like bubbles of tangy citrus that pop on your tongue. It has a tart, lemony-lime flavor with slight herbaceous notes. This finger-shaped micro-citrus is naturally grown and found in Australia's coastal and rainforest areas, but is now grown in California in limited quantities during the summer and fall.
Non-GMO
How to Eat
Use as a topping or garnish with seafood dishes or sushi. Use in salads, cocktails, vinaigrette and desserts.
Watch this video:
Health Benefits
How to Store
Store in refrigerator, wrapped in plastic, for 2-3 weeks.
When are they in season?
Where are they grown?
Recipes
Frieda's Purple Hurricane ingredients Ice 1 1/2 ounces grenadine syrup 1 1/2 ounces passion fruit syrup (such as Torani) 1 1/2 ounces triple sec 1 ounce fresh lime juice 1 ounce light rum 1/2 ounce Blue Curacao Club soda Optional: organic … Continue reading →
Nutrition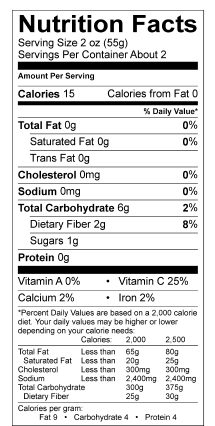 Save