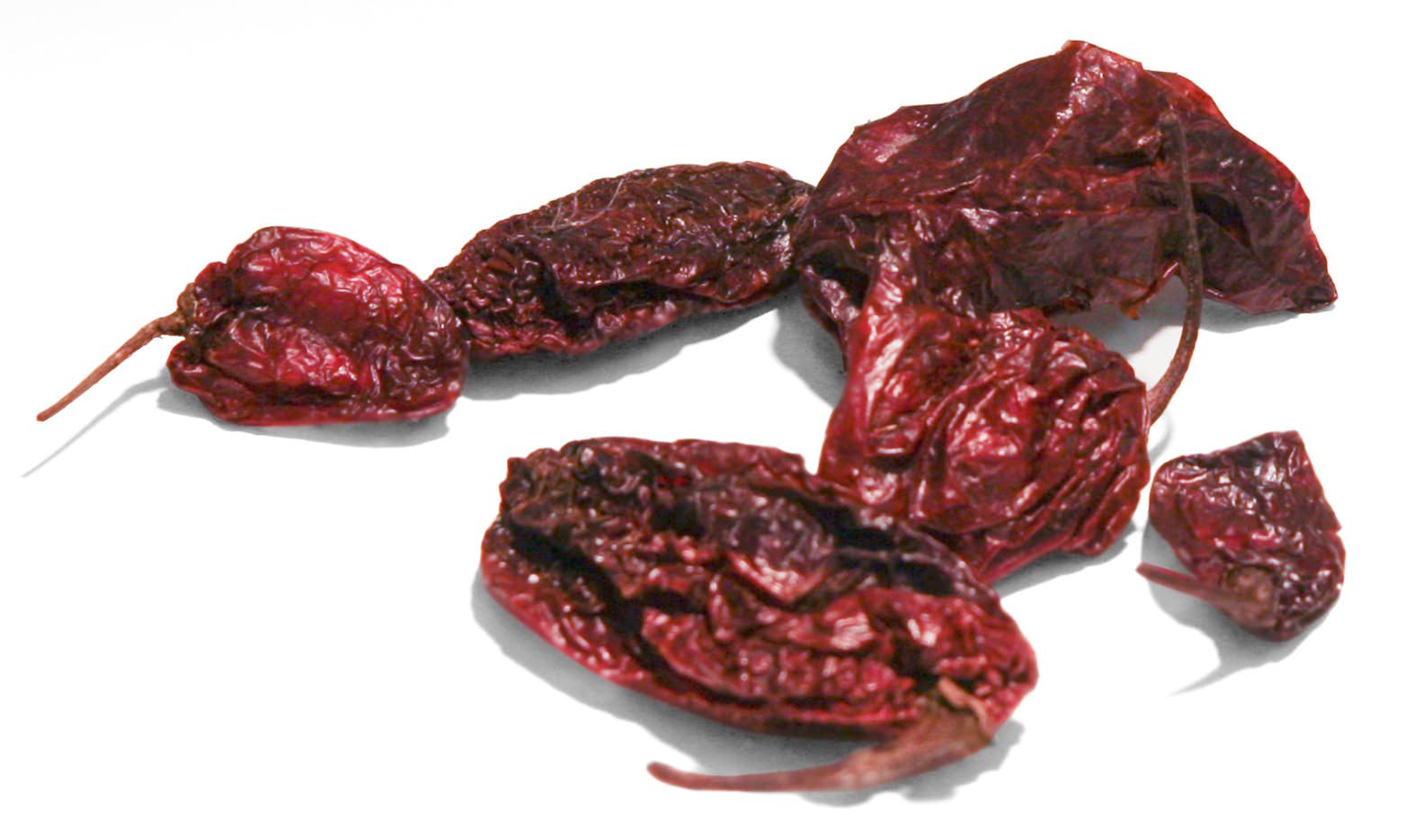 Dried Ghost Peppers
Also known as the Bhut Jolokia or Naga Jolokia, the Ghost Pepper originates in India and is considered one of the hottest commercially available peppers in the world. (At this time, only the Trinidad Scorpion Pepper is hotter.) Frieda's Dried Ghost Peppers are twice as hot as Dried Habanero Peppers, and should be used sparingly in recipes. CAUTION: Wear gloves and use caution when handling this pepper, and do not touch eyes, nose or mouth after handling.
trending now
Normal is boring...try one of these unique products for an inspiring new food experience.
[tab:Overview]
How to Eat
Soak peppers in hot water for 20 minutes until softened or blanch for 2 minutes in boiling water. Trim off stems and remove seeds, if desired. Puree in food processor with liquids and other flavorings to make a "ghostly hot" chile sauce.
Health Benefits
Hot peppers are packed with capsaicin, which is being studied for its pain-relieving properties.
How to Choose
Choose whole, dried chiles.
How to Store
Store in cool, dry place.
Season
Where grown?
[tab:Recipes]
[associated_posts]
[tab:END]