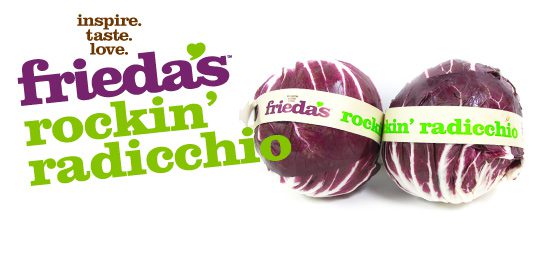 Overview
What is a Radicchio?
Radicchio is Italian red-leaf chicory with burgundy-red leaves and white ribs. Visually resembling a small head of cabbage, the leaves are firm yet tender and have a slight bitter flavor.
How to Eat
Use fresh in salad or for lettuce wraps. Radicchio's sweetness is brought out when cooked. Grill, sauté with vegetables, or purée for soup.
Health Benefits
Rich in vitamin A, vitamin C, and fiber.
How to Choose
Choose heads with smooth white ribs with no wilted leaves.
How to Store
Refrigerate up to 1 week.
When are they in season?
Where are they grown?
Product of U.S.A. and Mexico
Recipes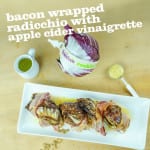 Bacon-Wrapped Radicchio with Apple Cider Vinaigrette Roasting tames radicchio's bitterness which perfectly complements smoky bacon. A zippy-sweet dressing ties everything together in a lovely, delicious bundle. Ingredients 8 slices bacon or pancetta 2 heads radicchio, outer leaves trimmed, quartered 1/4 … Continue reading →