With fresh produce sponsored by Frieda's Specialty Produce, the vegetable-driven culinary event raises funds for Girls Inc. and James Beard Foundation women's leadership programs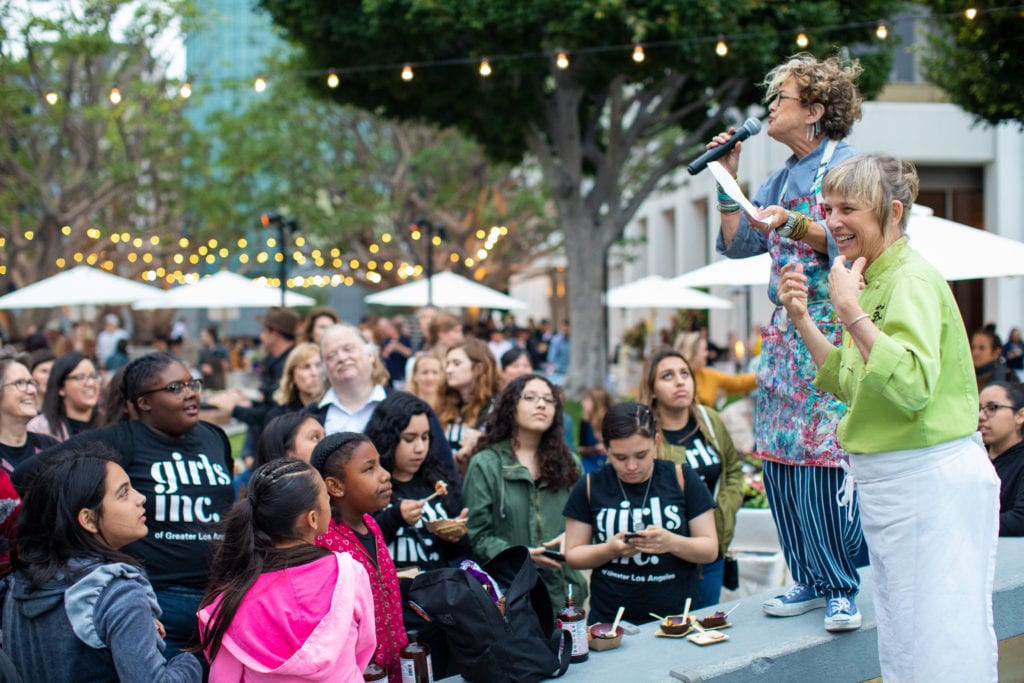 Los Alamitos, CA – (May 2018) – Over 250 hungry foodies turned up to support LA Food Bowl's "Plant Power: The No Beast Feast" on May 19 at the Border Grill in Downtown Los Angeles. Hosted by chefs Susan Feniger and Mary Sue Milliken of the Border Grill, this culinary event showcased vegetable-focused cuisine from a curated, international lineup of prominent female chefs. All proceeds went to Girls Inc. and the James Beard Foundation women's leadership programs to support the advancement of young girls and the empowerment of women in the hospitality industry.
Frieda's Specialty Produce donated all the fruits and vegetables used in food and beverages, plus the stunning, must-see produce and floral wall, popular with attendees for photo ops.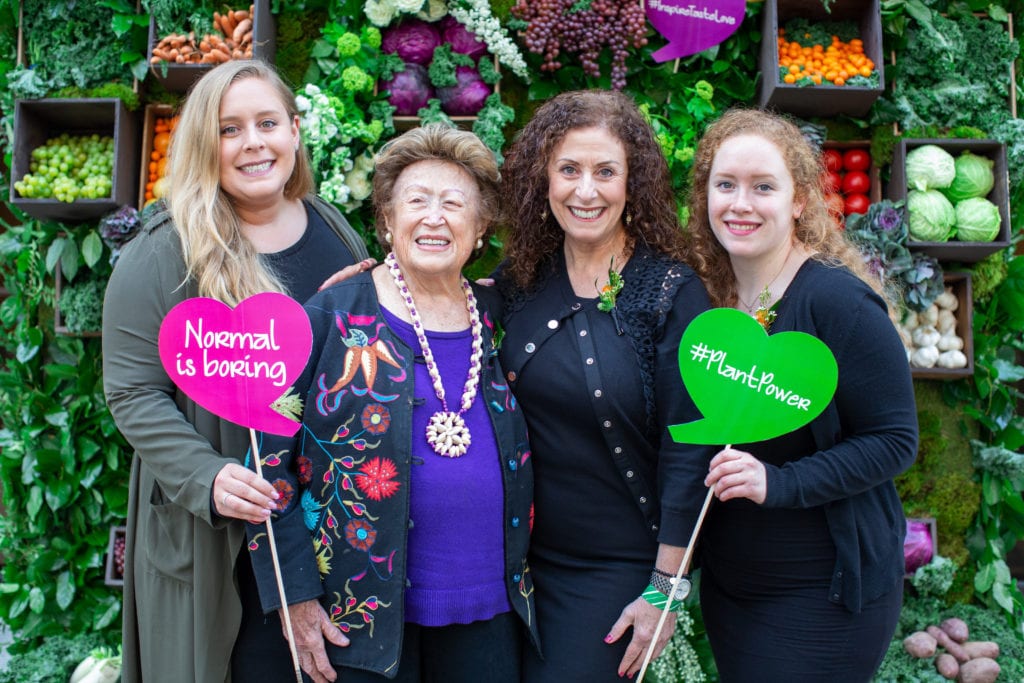 "Fresh ingredients are very important to Thai cooking, and what Frieda's provided to us were some of the best-looking produce I've seen in a long time," said Jazz Singsanong, chef and owner of Jitlada, a celebrated Thai restaurant in Los Angeles. "We put a lot of love into our food, and it looks like Frieda's puts a lot of love in their products and services as well. It was a pleasure to work with the Frieda's team."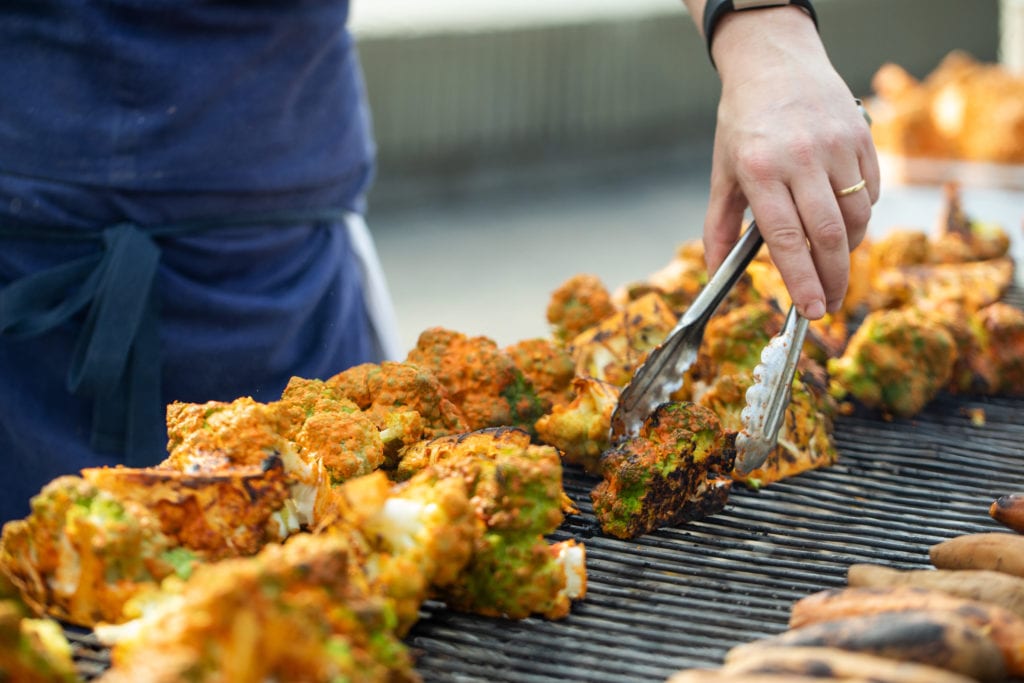 Alex Jackson Berkley, assistant sales manager at Frieda's, said, "What you see on the plates at this event represents the best of Frieda's. We have been inspiring chefs and home cooks for over 50 years, focusing on new varieties of products with superb flavor like that of Stokes Purple® sweet potatoes. It's amazing to see our produce so deliciously and gorgeously on the center of the plate."
"Frieda's is always a step ahead," tweeted Milliken. "I'm inspired!"
Besides Milliken, Feniger, and Singsanong, participating chefs include cookbook author Nadine Redzepi (Noma), Monique Fiso of New Zealand (Hiakai), Akasha Richmond (Akasha), Antonia Lofaso (Scopa Italian Roots), April Bloomfield (The Hearth & Hound), Brooke Williamson (Playa Provisions), Dahlia Narvaez (Mozza), Dakota Weiss (Sweetfin Poké), Niki Nakayama (n/naka), Nina Curtis, Nyesha Arrington (Native Santa Monica), Roxana Jullapat (Friends & Family), Sara Kramer and Sarah Hymanson (Kismet), Sherry Yard (iPic Theaters), Shirley Chung (Ms. Chi), Tanya Holland (Brown Sugar Kitchen), Valerie Gordon (Valerie Confections), and more.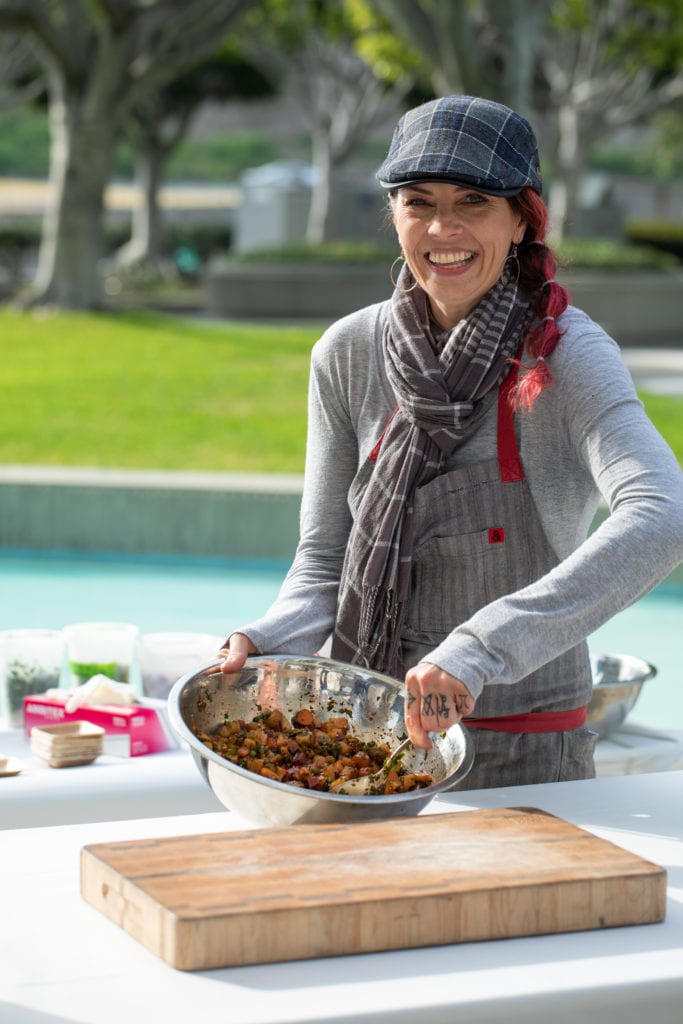 About Frieda's Inc.
Frieda's Specialty Produce has been inspiring new food experiences for friends, families, and food lovers everywhere since 1962. From kiwifruit to dragon fruit and from Stokes Purple® sweet potatoes to habanero peppers, Frieda's has introduced more than 200 unique fruits and vegetables to the U.S. marketplace. Founded by produce industry trailblazer Dr. Frieda Rapoport Caplan, subject of the 2015 documentary "Fear No Fruit," the family company is owned and operated by Frieda's daughters, Karen Caplan and Jackie Caplan Wiggins, in Orange County, California. Find Frieda's on Facebook, @FriedasProduce, and Friedas.com. Inspire. Taste. Love.