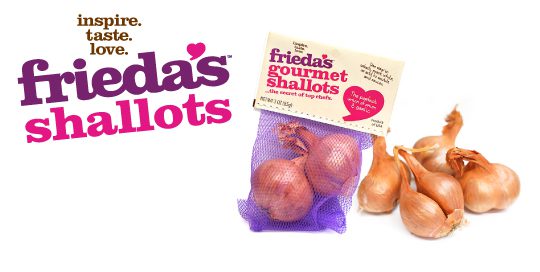 Overview
What are Shallots?
These small, oval shaped bulbs have sweet, tender, white flesh with hints of purple and pink. Their taste combines the flavors of onion and garlic, making them an essential and versatile cooking ingredient.
Shallots are grown in more than 5 countries with French Conservor and Dutch Ambition varieties being the most well-known. The Conservor is most common in the United States.
Also available in organic.
How to Eat
Trim ends and remove the papery covering. Add shallots to flavor rice dishes, sautés, sauces, and soups, roast with meats and vegetables, or slice and enjoy raw in salads.
Video
Health Benefits
Source of folate, potassium, and dietary fiber.
How to Choose
Choose firm bulbs and cloves with papery skins.
How to Store
Store unrefrigerated in a cool, dry place up to 1 month. You can refrigerate, but avoid contact with moisture.
When are they in season?
Where are they grown?
Product of U.S.A., Holland, and France.
Recipes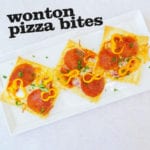 Wonton Pizza Bites These bite-size pizzas can be made with either Frieda's Wonton Wrappers, or Eggroll Wrappers cut into quarters, topped with just about anything you want. Endless delicious possibilities! Base ingredients 12 pieces Frieda's Wonton Wrappers, or 3 pieces … Continue reading →
Save