No, that is not a typo. Bibimbap (pronounced bi-bim-bahp) is a Korean comfort food dish—in a bowl—and it's very trendy right now. You probably know what it is, but not by name (unless you are into Korean food or are a foodie).
Bibimbap is basically a hot rice bowl topped with a combination of colorful sautéed vegetables and a Korean hot pepper paste called gochujang. It also may be topped with a raw or fried egg and sliced, cooked meat.
To be honest, up until a year ago, I had never heard of bibimbap, but I had noticed that one bowl meals were becoming popular. Last July, I attended an industry foodservice trade show, and one of the speakers, Chef Jet Tila, mentioned bibimbap as a trending food item. And for me, once I hear about a new food or trend, I start to research it and pay attention to blogs, magazines, and other content providers. And sure enough, bibimbap was showing up everywhere.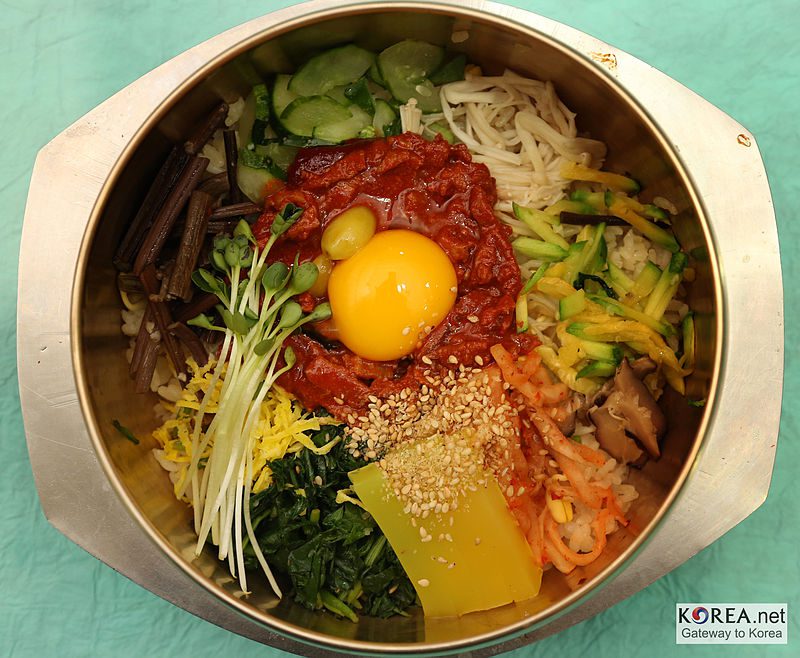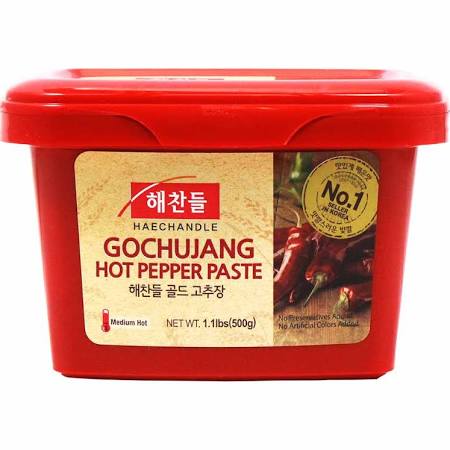 One reason these Korean-style rice bowls are becoming more mainstream might be because they can be easily adapted to be gluten-free (using gluten-free gochujang) or vegan (by omitting the egg and meat). And with the rise in popularity of Asian cuisines, especially Korean food, bibimbap was a natural.
My creative team here at work recently had fun putting together a Frieda's spin on bibimbap using finely chopped purple cauliflower as the "rice" (by the way, cauliflower "rice" is another food trend) topped with sautéed purple kohlrabi and other veggies. Check out our 30-second "Quick Bite" video.
Speaking of bowls, anything in a bowl seems pretty popular lately. Have you tried a smoothie bowl yet? Smoothie chains like Jamba Juice and Nekter now sell acai (pronounce Ah-sigh-EE) and pitaya bowls (both are considered super fruits). These bowls are basically puréed, frozen fruit as the base, topped with granola and other tasty fruits and nuts. And maybe a dollop of Greek yogurt.
Our blogger friend Kimberly just made a gorgeous bowl with dragon fruit and gold kiwifruit.
And then there are rice bowls, quinoa bowls—you get the idea. We used to call them "one-dish meals"… Change the name and you have a new food trend. Bam!
When I mentioned I planned to write about bibimbap, my co-worker told me a funny story. The first time she heard the word bibimbap was from her newborn son's talking plush toy. Toy company LeapFrog has this stuffed dog named Scout that you connect to the Internet via a USB port and you can program the toy to say your child's name, and pick out your child's favorite color, animal, songs, and even his favorite food. One of the choices for Scout's favorite foods was bibimbap, so my co-worker chose that option only because the word was so funny sounding and it made everyone chuckle. Scout was on to something, though.
When I came into work on Monday, I guess I shouldn't have been surprised to see this email from local healthy food chain Veggie Grill. Here is my friend Chef Jet Tila, talking about… you guessed it: bibimbap.
And now you know! Happy eating!
Karen
Save