Boost February impulse sales by cross-merchandising fresh berries with shelf-stable, ready-to-eat crêpes
Los Alamitos, CA (January 2018) – Boost berry sales by cross-merchandising with top-selling, value-added produce items like ready-to-eat French Style Crêpes available from Frieda's Specialty Produce. Historically, the biggest sales period for crêpes is from Valentine's Day through Mother's Day in May.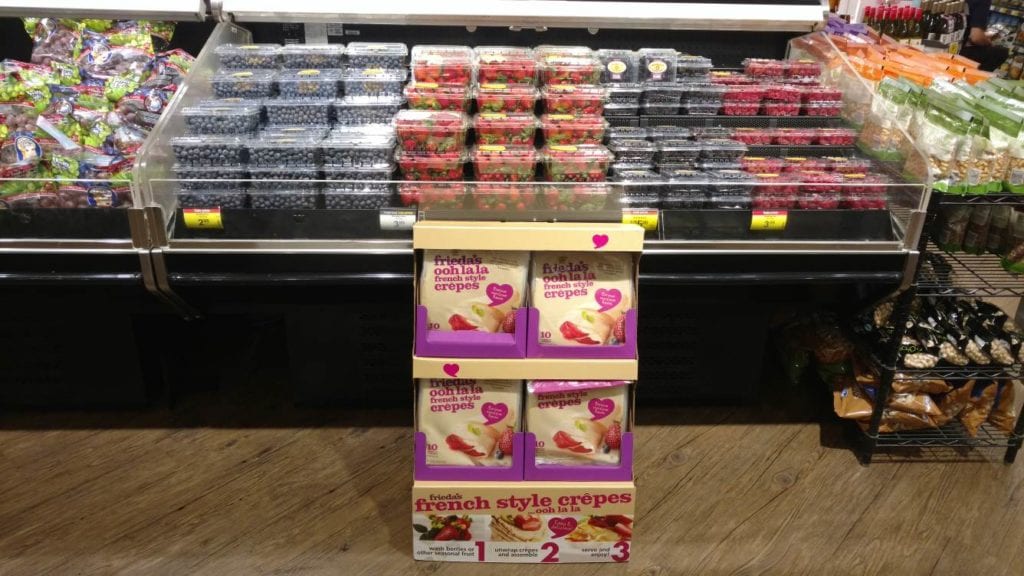 Frieda's newly designed instant display unit holds four 12/5 oz. cases of the shelf-stable, ready-to-eat French Style Crêpes. The display and the packaging feature a bright, fun design that attracts impulse shoppers, especially millennials, and includes how to prepare crêpes in three easy steps.
"Our top retail clients suggested that we design these space-saving display units," said Alex Jackson Berkley, assistant sales manager at Frieda's. "We also found that the stand-up displays draw attention to other produce around the area and not just to the crêpe packages themselves. They definitely work well with berries and also with tropical fruits and citrus."
These displays are also great for center aisle promotions with jams.
Call a Frieda's account manager today for sweet deals on these crêpes displays and other Valentine's Day promotion ideas.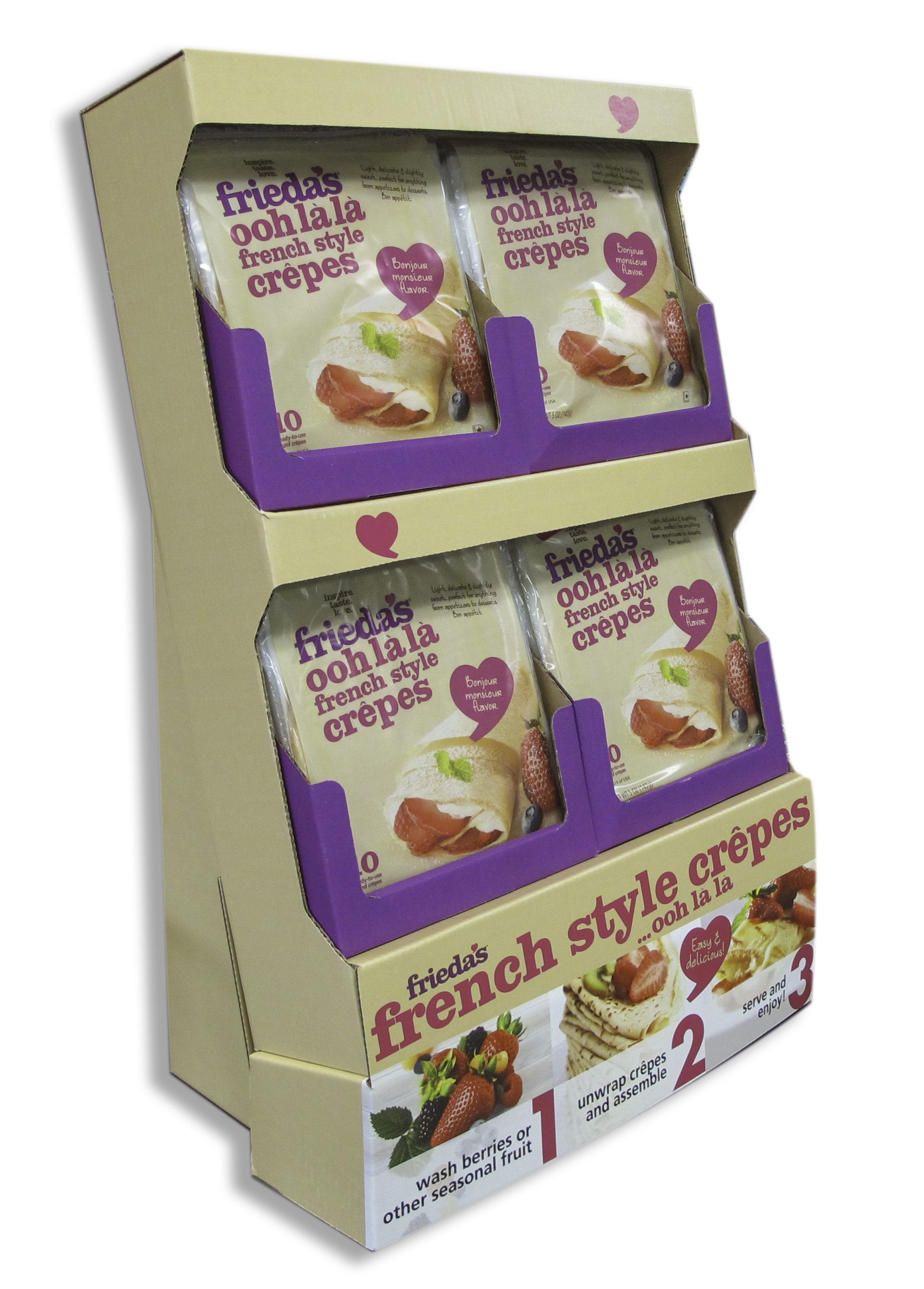 About Frieda's Inc.
Frieda's Specialty Produce has been inspiring new food experiences for friends, families, and food lovers everywhere since 1962. From kiwifruit to dragon fruit and from Stokes Purple® sweet potatoes to habanero peppers, Frieda's has introduced more than 200 unique fruits and vegetables to the U.S. marketplace. Founded by produce industry trailblazer Dr. Frieda Rapoport Caplan, subject of the 2015 documentary "Fear No Fruit," the family company is owned and operated by Frieda's daughters, Karen Caplan and Jackie Caplan Wiggins, in Orange County, California. Find Frieda's on Facebook, @FriedasProduce, and Friedas.com. Inspire. Taste. Love.