The specialty produce company is set to 'bowl' over attendees with fresh recipe sampling and attention-grabbing new branding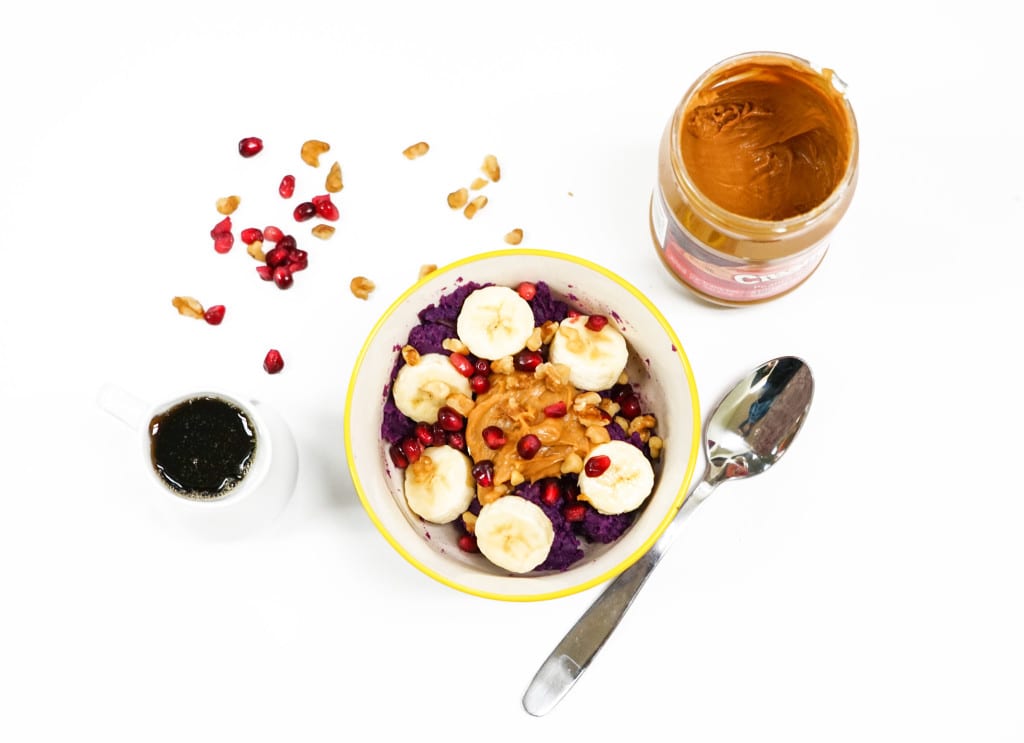 LOS ALAMITOS, CA (March 2016) – Frieda's Specialty Produce will inspire new food experiences for SEPC Southern Exposure Expo's attendees on Saturday, March 5, with its Millennial-friendly new brand and sampling of its exclusive Stokes Purple® sweet potatoes at booth #1200.
"We're definitely bringing the love to Southern Exposure this year with our tasting samples of Purple Power Breakfast Bowl," said Karen Caplan, President and CEO of Frieda's. "Purple sweet potatoes have been gaining popularity year over year—led by fitness enthusiasts and health-conscious shoppers—and we're seeing no sign of slowing. Combining the purple sweet potato's popularity with the latest foodie trend of power bowls and smoothie bowls, we came up with this fresh, antioxidant-packed breakfast bowl recipe."
Purple Power Breakfast Bowl is also featured in Frieda's latest 30-second video, as part of the new Frieda's Quick Bites video series, available on the company's social media channels.
[youtube=https://youtu.be/XDo_ErZqn-Y]
Along with the Purple Power Breakfast Bowl samples, Frieda's will showcase its impactful new brand and packaging. Part of its overall brand refresh, Frieda's new packaging has a playful and eye-catching design that resonates with shoppers.
"Our new brand has a fun, young vibe that appeals to Millennials without alienating Baby Boomers," said Caplan. "Our wording has a sense of humor, making our specialty fruits and vegetables a lot more approachable and less scary for shoppers."
Stop by Frieda's #1200 for a taste of the future and a chat with the Frieda's team to see how they can inspire new food experiences for retailers, wholesalers, and foodservice distributors everywhere.
About Frieda's Inc.
Frieda's Specialty Produce celebrates a 53-year legacy of inspiring new food experiences for friends, family, and food lovers everywhere. Credited with introducing more than 200 specialty fruits and vegetables to U.S. supermarkets, Frieda's has helped launch unique items like Stokes Purple® sweet potatoes, habanero peppers, Sunchokes®, and organic finger limes. Founded in 1962 by produce industry icon Dr. Frieda Rapoport Caplan, subject of the 2015 documentary "Fear No Fruit," the family company is now owned and operated by Frieda's daughters Karen Caplan and Jackie Caplan Wiggins in Orange County, California. Inspire. Taste. Love.
Save
Save