Frieda's Specialty Produce, Taylor Farms, and Driscoll's Berries execs join other esteemed speakers to discuss future of agriculture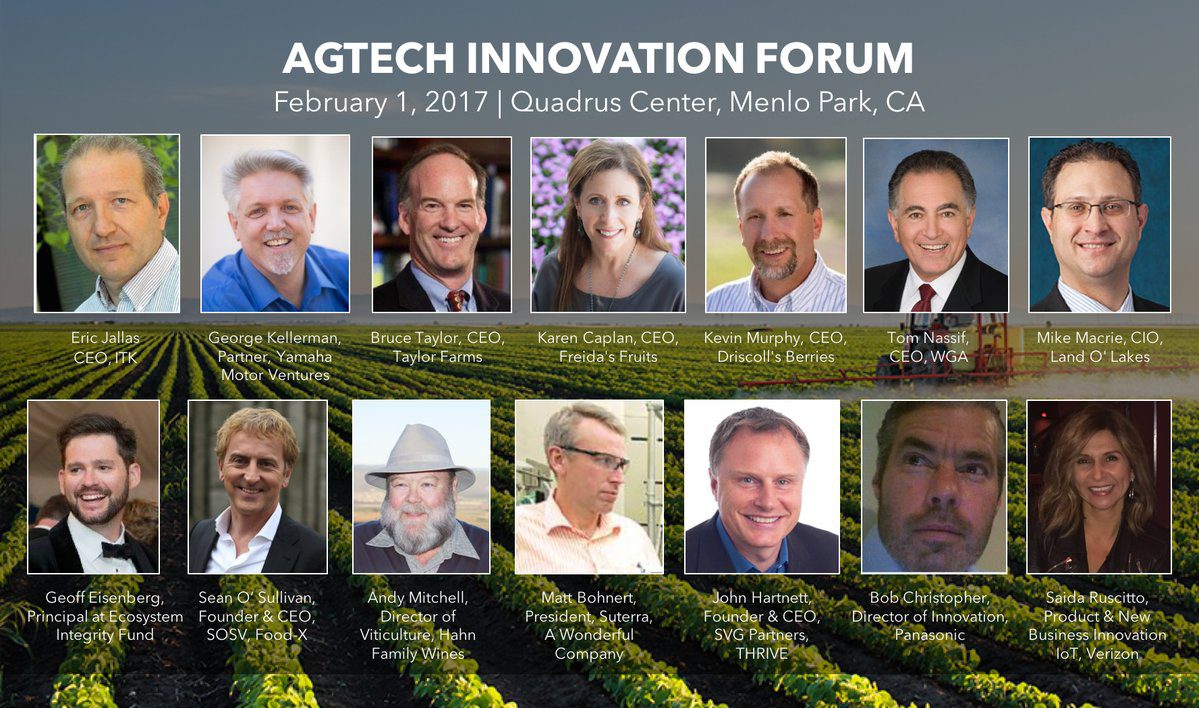 Los Alamitos, CA – (January 2017) – Corporate executives from all corners of the agriculture industry gather to share their ideas on the future at THRIVE AgTech Innovation Forum on Wednesday, February 1, in Menlo Park, California. The event is a full day of keynote addresses, panel discussions, and tech presentations for executives, investors, farmers, and startups to discover the technologies that are changing the way we grow food today and will in the future.
Among the panelists are produce industry leaders Taylor Farms CEO Bruce Taylor, Driscoll's Berries CEO Kevin Murphy, and Frieda's Specialty Produce President and CEO Karen Caplan. Taylor and Murphy will be on the "Catalyzing Industry Transformation" panel, and Caplan will be on "Driving Innovation for the 21st Century Consumer."
"Our goal by inviting these three produce leaders is to join together the great minds and innovators in the Silicon Valley with the great minds and innovators in the fresh produce industry," commented John Hartnett, CEO of SVG Partners and founder of THRIVE. "We are thrilled that all three of them will be joining us for the day."
About THRIVE AgTech
THRIVE AgTech connects the expertise of tech companies to the on-the-ground knowledge of agricultural companies, the financial backing of investors, and the innovation of entrepreneurs, bringing them together to meet the global food demands of the future.
About Frieda's Inc.
Frieda's Specialty Produce has been inspiring new food experiences for friends, families, and food lovers everywhere since 1962. From kiwifruit to dragon fruit and from Stokes Purple® sweet potatoes to habanero peppers, Frieda's has introduced more than 200 unique fruits and vegetables to the U.S. marketplace. Founded by produce industry trailblazer Dr. Frieda Rapoport Caplan, subject of the 2015 documentary "Fear No Fruit," the family company is owned and operated by Frieda's daughters, Karen Caplan and Jackie Caplan Wiggins, in Orange County, California. Find Frieda's on Facebook, @FriedasProduce, and Friedas.com. Inspire. Taste. Love.