Conventional and organic rhubarb step out of the oven and into the juicer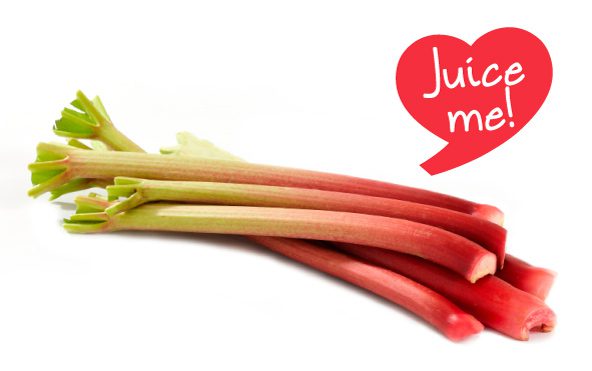 LOS ALAMITOS, CA (April 2016) – Rhubarb is not just for pies and preserves anymore. This tart vegetable is making a comeback, thanks partly to retro-chic food trends and home-canning popularity, but mostly to the juicing trend.
In addition to classic dishes like strawberry rhubarb pie and preserves, shoppers are adding rhubarb to their vegetable and fruit juice blends for its refreshing tartness.
"We see more demand for rhubarb every year and even more requests for the organic variety," Alex Jackson, senior account manager and organic product manager at Frieda's Specialty Produce. "We have a great supply with gorgeous color this year to answer that demand."
Display organic rhubarb in your wet rack near other juicing vegetables, like carrots and beets, with signage to boost impulse buys.
U.S.-grown organic rhubarb is available from Frieda's Specialty Produce now through July. Conventional U.S. product is available now through September, and Holland import season starts in November or December.
In addition to rhubarb, Frieda's Specialty Produce also offers in-demand spring organic items such as lychee, fennel, finger limes, and its signature Stokes Purple® sweet potatoes.
Interested retailers, wholesalers, and foodservice distributors can contact Frieda's account managers to get a complete list of available organic items and other trending products, and gain access to Frieda's extensive product information, high resolution images, and recipe database.
About Frieda's Inc.
Frieda's Specialty Produce celebrates a nearly 54-year legacy of inspiring new food experiences for friends, family, and food lovers everywhere. Credited with introducing more than 200 specialty fruits and vegetables to U.S. supermarkets, Frieda's has helped launch unique items like Stokes Purple® sweet potatoes, habanero peppers, Sunchokes®, and organic finger limes. Founded in 1962 by produce industry icon Dr. Frieda Rapoport Caplan, subject of the 2015 documentary "Fear No Fruit," the family company is now owned and operated by Frieda's daughters Karen Caplan and Jackie Caplan Wiggins in Orange County, California. Inspire. Taste. Love.