I could tell it was autumn last week while I was traveling in the Pacific Northwest, even though the temperatures were in the 80- to 90-degree range.
How?
Because I saw HUGE hard-shell squash displays in every supermarket.
(Note: It is normal procedure at most supermarkets to do a "fall reset." Pumpkins, squashes, apples, and oranges are moved to the front of the department. Displays of cooking vegetables get bigger. And summer fruit displays become much smaller or disappear altogether.)
Doesn't this make you think of fall? Beautiful displays of squash and pumpkins on centerpieces and the aroma of squash baking in the oven fills the air!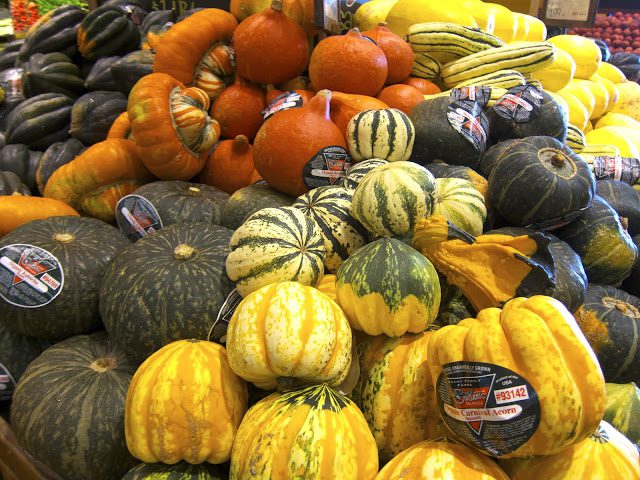 Every produce manager I spoke with said they sell lots of squash during the fall season. Up in Oregon and Washington, hard-shell squashes are a local crop, so I think part of the appeal is that consumers are supporting local farmers—a huge trend these days.
But I also think a few other trends explain the popularity of hard-shell squashes.
One-Dish Meals
It's easy to bake—or even microwave—a squash and stuff it with rice, ground meat, or steamed veggies for a simple and tasty meal. For those who are in a time crunch, this is an easy and yummy dinner.
Vegetarian and Vegan Cooking
Forget the meat! Someone following a plant-based, whole-foods diet can have a tasty meal by stuffing halves of cooked squash with protein-rich, ancient grains like farro and quinoa. (One of the most successful produce managers I spoke with last week went vegan last year and has lost over 60 pounds!) The hard-shell squashes are also excellent sources of vitamins A and C.
Flavor, Flavor, Flavor!
Hard-shell squashes are some of the most flavorful and richest tasting vegetables. As much as I love green salads, when it gets cold outside, I want something warm and delicious. And squash fits the bill!
This year's darling is Delicata Squash, which has a flavor reminiscent of corn pudding. A produce manager told me he thinks one of the reasons it is so popular is that it's the only variety with an edible skin!
More than a dozen varieties of hard-shelled squashes are available in local supermarkets. Click on the image to learn more about them.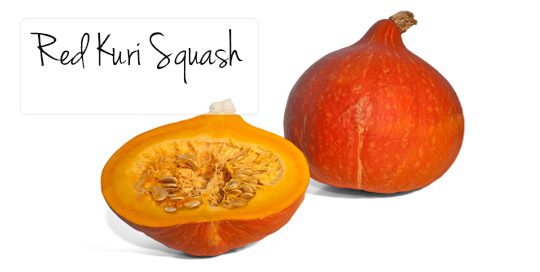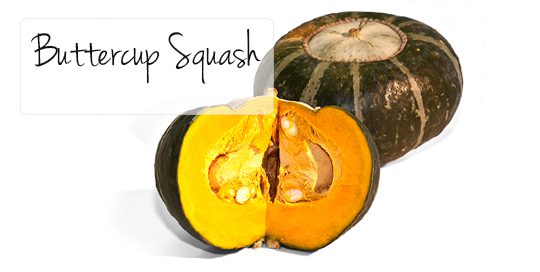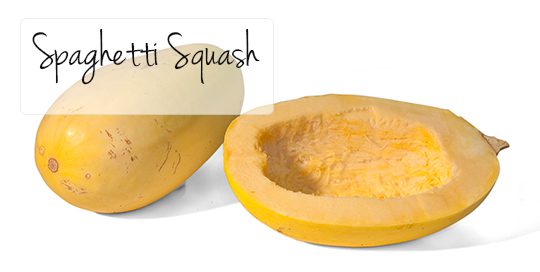 I would love to hear what your favorite squash is. Let me know by posting a comment below.
Enjoy autumn's abundance!
Karen