Back in the "good old days," when we didn't have year round supplies of almost every kind of produce from different parts of the world, January and February signaled the peak of citrus season. Of course that means "normal" citrus varieties like navel oranges, pink and white grapefruit, and regular lemons. But my produce world is anything but "normal."
So, I'd like to introduce you to a few of the more unusual varieties of citrus fruits that you will probably find in your local supermarket and on the menus of restaurants right now and in the months to come.
First, the grapefruit department:
Also known as Chinese Grapefruit, the Pummelo is the largest of the citrus fruits, ranging in size from a small cantaloupe to nearly the size of a basketball. No wonder it symbolizes abundance in Chinese traditions! The Pummelo has thick rind with white, pink, or rosy red pulps, and a sweet and tart flavor without the bitterness of a grapefruit.
Translated to "white gold" from Spanish, Oroblanco is a cross between a Pummelo and a white grapefruit, developed back in the late 1950s. It has a sweet, juicy grapefruit flavor with low acid and without the bitterness.
A cousin of the Oroblanco, Melogold is also a cross between a Pummelo, but with a different variety of grapefruit than the Oroblanco. The result is a juicy citrus with the taste of orange and grapefruit overtones.
Now, over in the lemon department:
Did you know that a Meyer Lemon is actually a hybrid? Believed to be a cross between a lemon and orange, F.N. Meyer first imported this hearty citrus to the U.S.A. from China in 1908. Meyer Lemon is sweeter, milder, and less acidic than regular lemon, with light herbal notes.
Seedless Lemons really don't have seeds. (Well, once in a while, Mother Nature does surprise you with one.) Definitely takes a lot of the work out of making lemonade, I tell you.
Variegated Pink Lemon isn't only striking on the outside with its striped green and cream rind. Inside, the flesh has a faint pink blush that gets deeper as the fruit ripens. The flavor is still very much lemony, but with floral and berry hints.
And finally, in the orange department:

Some call them Cuties. Some call them Halos. But guess what? They are both Mandarins! That's right. Originally, there were only Cuties, which belonged to Paramount Citrus. The company Sun Pacific then split from Paramount Citrus, taking with it the name Cuties. Halos thus became the new name by which Paramount Citrus calls its Mandarins.
Other Mandarin varieties include Murcott, Tango, Shasta, Yosemite, Gold Nugget, and Pixies. Each one has a distinctive outside look and shape, internal flavor, and acidity. You'll just have to try them all to find the one you like best!
I'll tell you more about the smallest citrus fruit next time. Meanwhile, I'd love to hear what your favorite citrus fruit is and why. And feel free to ask any questions!
Enjoy!
Karen
One of my passions is food (obviously) and because I live in Southern California, one of the most amazing food meccas in the world, I continue to explore different areas of the Los Angeles basin for delicious destinations. Even as a native Angeleno, I am amazed and surprised at what I have learned the last few years.
We are truly a melting pot of people here in SoCal, and it's so much fun to explore!
In late December, I signed up for my third Melting Pot Food Tour. I have written about my tour of the Los Angeles Farmers Market and Thai Town, so this time I decided to try "East L.A. Latin Flavors."
So, at 9 on a beautiful Saturday morning, I met up with my daughter, Alex; her boyfriend, Ben; and his mom, Alyse, in South Central Los Angeles. From my previous two food tours, I knew NOT to eat breakfast because we would have plenty to eat throughout the day.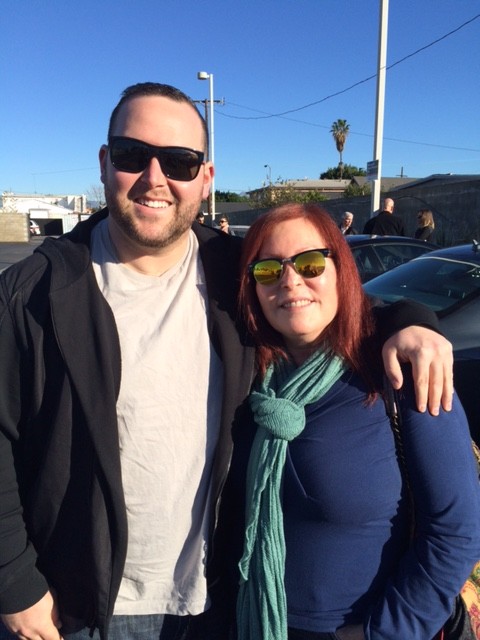 Our tour consisted of about 10 people, most of whom had recently moved to L.A. Our tour guide, Nick, grew up here in L.A. Due to my friendly and naturally curious nature, I started asking him questions about what he did when he wasn't giving tours on Saturday mornings. And it turns out he works for the company that used to do Frieda's printing. What a small world!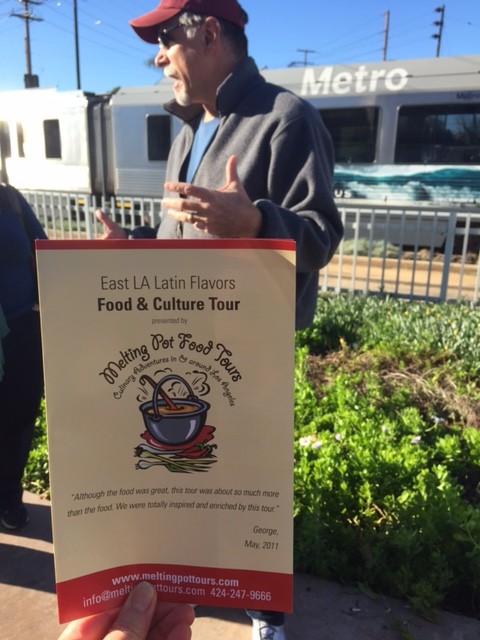 For the next four hours, we visited 10 places, including a couple of bakeries. Lucero's Pasteleria is a second generation, family-owned business. Lucy, the daughter of the founder, is now the owner and works beside her mother. One of my coworkers confirmed for me that they have the reputation for the BEST Tres Leches cake around, which is a favorite for birthdays. We each had a slice for breakfast!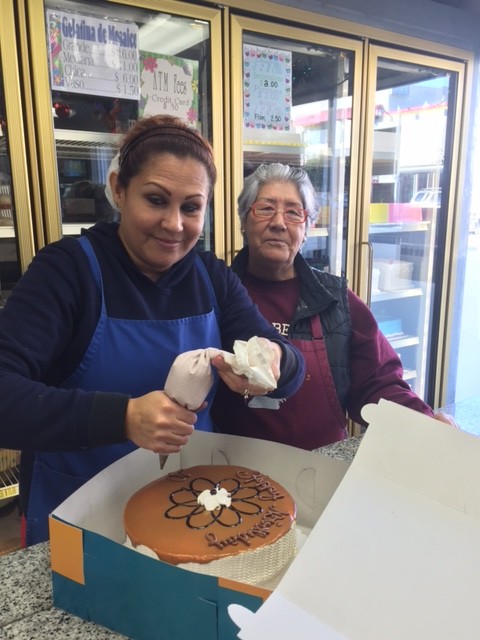 One of my favorite stops was La Gloria Foods, which makes over a million corn tortillas a day! They work six days a week, and use Saturdays to clean the equipment. While we were disappointed to miss seeing the factory in action, we got to come back at the end of our tour to chat with Mr. Behar, one of the owners. We learned that this is yet another multigenerational family business, and that they supply all the Whole Foods stores across the U.S.! And, of course, we bought some of their fantastic corn tortilla chips to take home.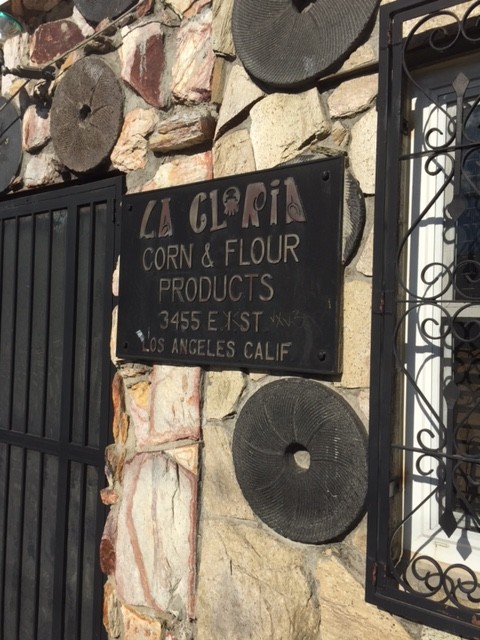 We also enjoyed goat stew—Birria in Spanish—at Birrieria de Don Boni. You can see from the photo that we thoroughly enjoyed the food!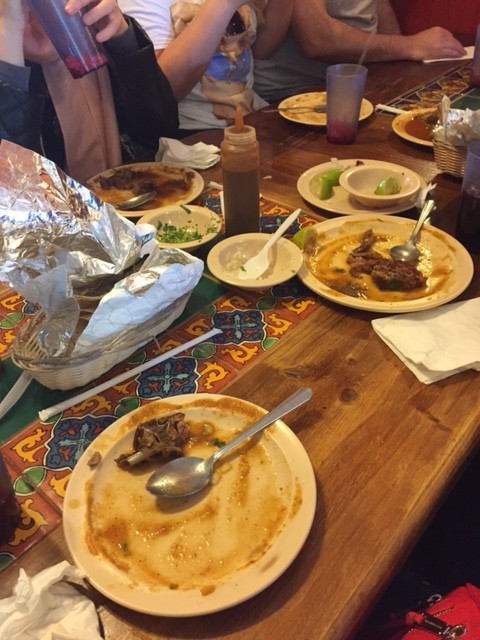 Another favorite was when we went to El Mercado de Los Angeles. We entered this large building only to find aisles and aisles of small vendors selling everything from gelato to every kind of sausage, chorizo, and mole (pronounced mow-lay). Mole is a traditional Mexican sauce that goes through a long, slow process of cooking, starting with dried chiles, spices, and chocolate. I had no idea there were so many kinds of mole!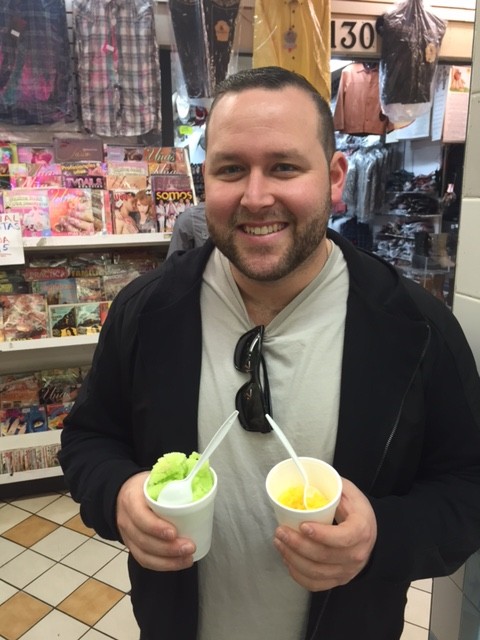 We traveled mostly on foot for the tour, but also got to ride the L.A. Metro line. I was amazed at how clean the trains and stations were. I was told the secret is that there are no bathrooms and there is absolutely no food or drink allowed on the trains. You will get a ticket for eating food or drink. So, in case you come to Los Angeles and wonder if it is safe to ride the Metro,I say, go for it! Of course, we were traveling in early morning and who knows what it is like late at night.
The Metro stopped at Mariachi Plaza. Yes, there really is such a thing! If you are looking for a Mariachi band to serenade at a party, you have to come here. It's the weekly meeting place for people to hire authentic Mariachi groups from Mexico. We got to look inside a store that makes custom outfits for the men and women who perform, and learned that the tailor charges a relatively small amount to make the matching costumes. If the group does well, they are expected to come back and pay a little more to the tailor. What a nice way to support the community!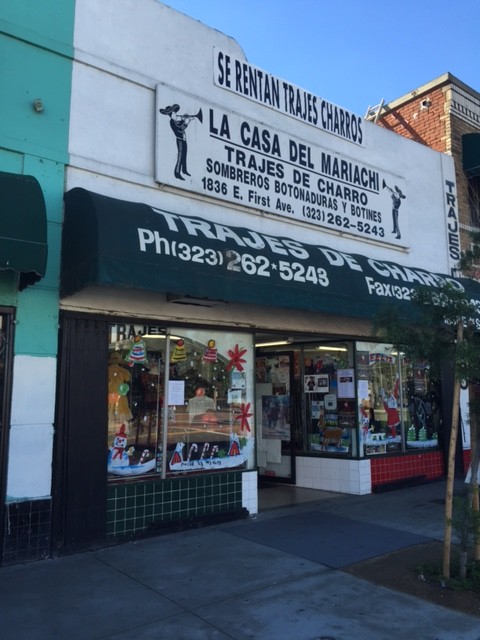 Overall, it was a fabulous experience and makes me want to return to that cozy neighborhood whenever I am looking for authentic Mexican food or want to show visitors one of the amazing cultural centers of Los Angeles.
Or, if you are looking for a saddle for your horse, you can find that too!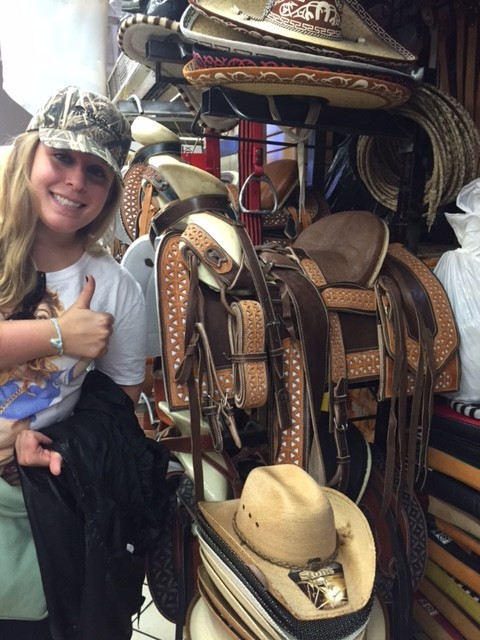 Bienvenidos a Los Angeles! (Welcome to Los Angeles!)
Karen
The venerable newspaper takes a look at how specialty produce breaks in store by store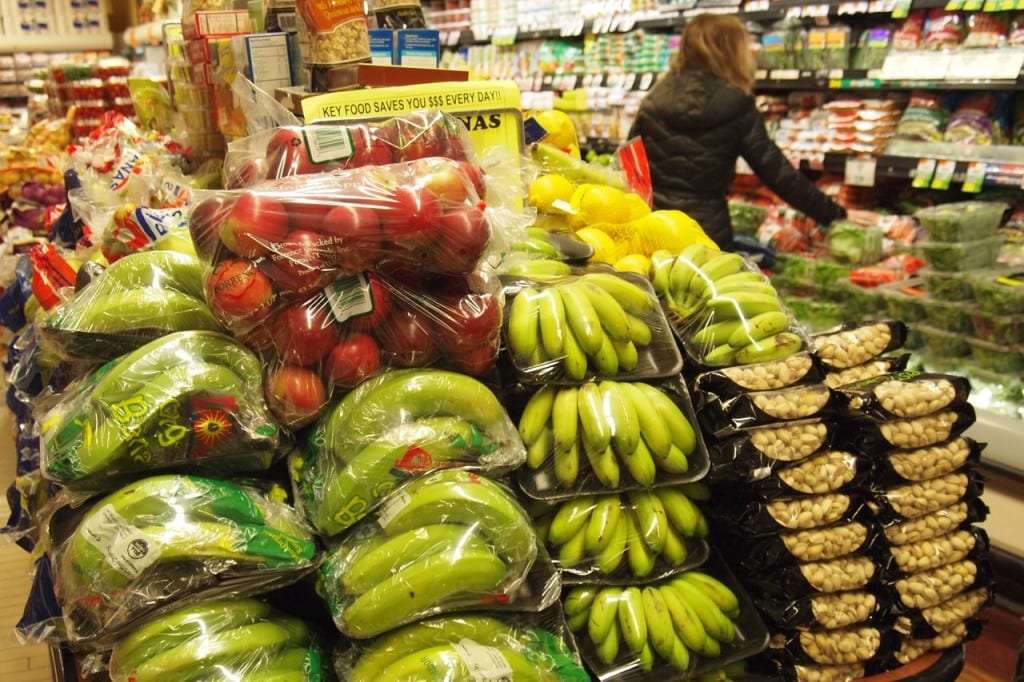 LOS ALAMITOS, CA (January 2015) – The produce industry is starting 2015 with a big bang in the form of an article about exotic bananas published by the Wall Street Journal.
"Is the Time Right for Baby Bananas?" by Barry Newman follows the trail of the small bananas from test to staple at a Key Food store in Brooklyn. The article posted to the newspaper's website on Saturday.
When the store's produce manager, Mario Marabello, first brought "babies," as they are known, into the store, they were bought mainly by people who'd had them in another country. Then he hit upon over-wrapping them in trays, and newbies began trying them. He told Newman the size of babies is "terrific."
William Goldfield, a spokesman for Dole at the New York Produce Show in December, told Newman that the Cavendish—the big banana in the U.S. market—is the "only banana consumers are comfortable with."
For another perspective, Newman spoke to Karen Caplan, President and CEO of Frieda's Inc., who asked him, "Did people ask Chrysler for the minivan?" She also told him that the banana market in the U.S. needs a "disruption." Karen had given a presentation for the produce press when she was approached by Newman. Frieda's is an importer of baby bananas.
The Wall Street Journal article is the result of an effort by the New York Produce Show to solicit coverage of the produce industry in the mainstream press.
About Frieda's Inc.

Frieda's Inc. celebrates more than 50 years of innovation in fresh produce. Founded in 1962 by Dr. Frieda Caplan, Frieda's was the first wholesale produce company in the U.S. to be founded, owned, and operated by a woman, and is still a family- and women-owned business today. With the mission of changing the way America eats fruits and vegetables, Frieda's has introduced more than 200 specialty items to U.S. produce departments, including Kiwifruit, Spaghetti Squash, Habanero Peppers, Black Garlic, Sunchokes®, Stokes Purple® Sweet Potato, and many more. Frieda's programs for 2014 included Power of Purple, with a focus on the nutritional value of purple; Frieda's Flavor Essentials, highlighting and promoting specialty ingredients for everyday cooking; and Eat One Fruit a Day That Scares You, which encourages everyone to #FearNoFruit. Find Frieda's on Facebook, @FriedasProduce, and Friedas.com.