Shoppers' favorite purple sweet potatoes are the new holiday table must-have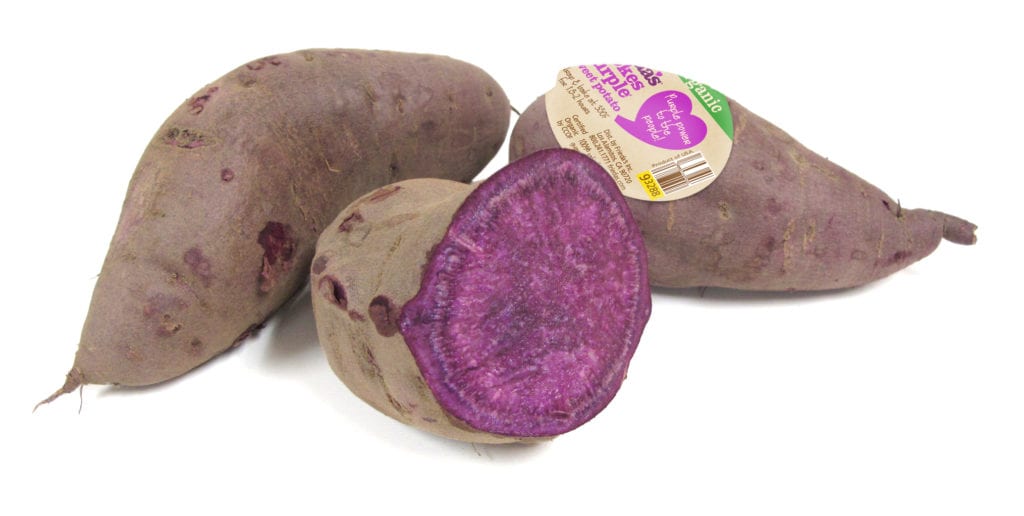 Los Alamitos, CA – (September 2018) – Purple is the new orange…at the holiday table! The new crop of shoppers' favorite Stokes Purple® sweet potatoes will start shipping in September, just in time for holiday ad planning and pre-book.
Exclusively distributed by Frieda's Specialty Produce, Stokes Purple® sweet potatoes stand apart from other purple sweet potatoes with their vibrant color, smooth texture, balanced sweetness, and more antioxidants than blueberries. And shoppers love them.
"Our Stokes Purple® sweet potatoes sales volume has gone up nearly 30 percent since 2017, and there is no sign of slowing down," said Alex Jackson Berkley, assistant sales manager at Frieda's. "According to Google Trends, 'purple sweet potato' search has spiked every year around Thanksgiving for the past five years, and we're expecting the spike to be even bigger this year.
"Today's shoppers are literally looking for visually pleasing foods to serve at the holidays. They are more comfortable in the kitchen than ever before and not afraid to put a new twist on their traditional holiday menus with sweet potato pies and other Instagram-worthy dishes for their friends and family," said Berkley.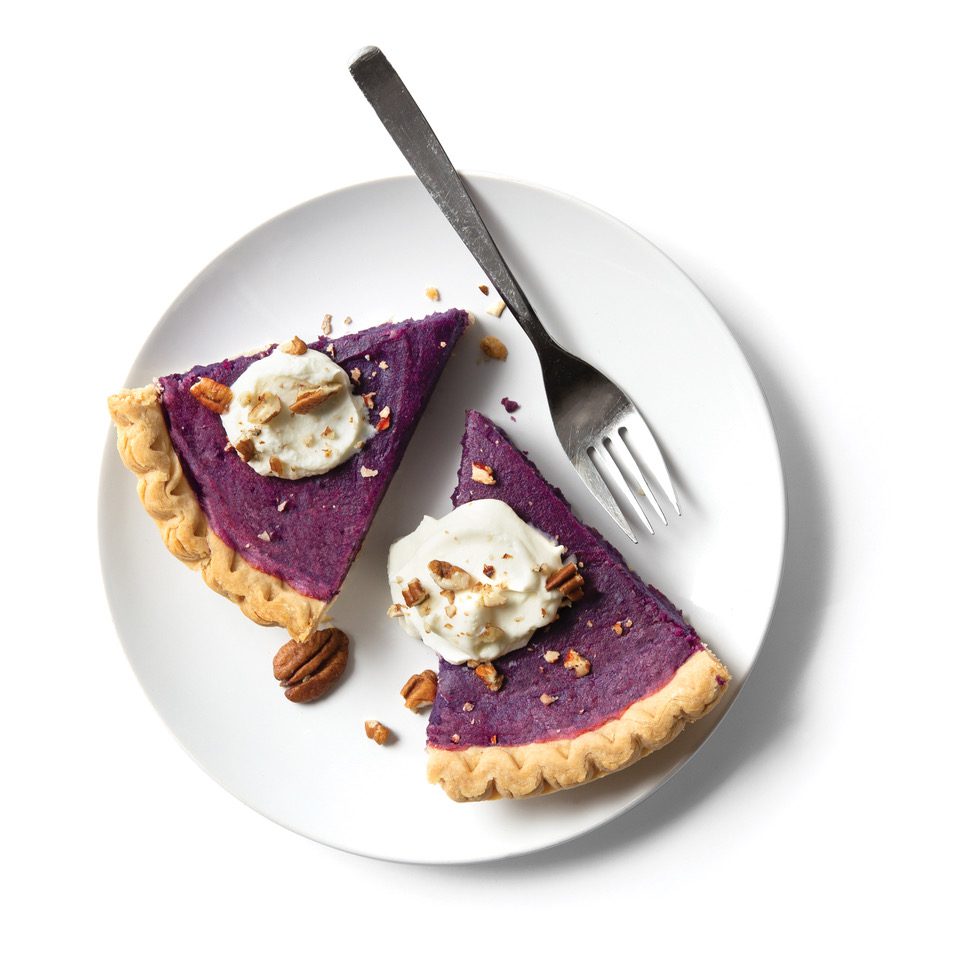 Stokes Purple® sweet potatoes are not only gorgeous on the plate, they look wonderful in ads. "Purple stands out from the sea of orange and brown for the fall, and pops against the red and green of the holiday season."
Pre-book Stokes Purple® sweet potatoes with a Frieda's account manager today and explore other items for the new holiday table, such as colored cauliflower, rainbow baby carrots, celery root, and Cipolline onions.
About Frieda's Inc.
Frieda's Specialty Produce has been inspiring new food experiences for friends, families, and food lovers everywhere since 1962. From kiwifruit to dragon fruit and from Stokes Purple® sweet potatoes to habanero peppers, Frieda's has introduced more than 200 unique fruits and vegetables to the U.S. marketplace. Founded by produce industry trailblazer Dr. Frieda Rapoport Caplan, subject of the 2015 documentary "Fear No Fruit," the family company is owned and operated by Frieda's daughters, Karen Caplan and Jackie Caplan Wiggins, in Orange County, California. Find Frieda's on Facebook, @FriedasProduce, and Friedas.com. Inspire. Taste. Love.