I know everyone celebrates New Year's on January 1 of each year, but have you ever thought of mixing it up a bit by celebrating the New Year when the Chinese do?
Every year around January or February, many parts of the world celebrate Chinese New Year or Lunar New Year. The date changes from year to year because this holiday is part of a lunisolar calendar based on lunar cycles and therefore different from the Gregorian calendar which we use on a daily basis.
This year, the Year of the Rooster begins on January 28. But what does a Rooster mean? And how do you know which year of the Chinese zodiac are we in? Well, this website helps you figure it out, or you can check your birth year against this chart and click on it to find out more about your year.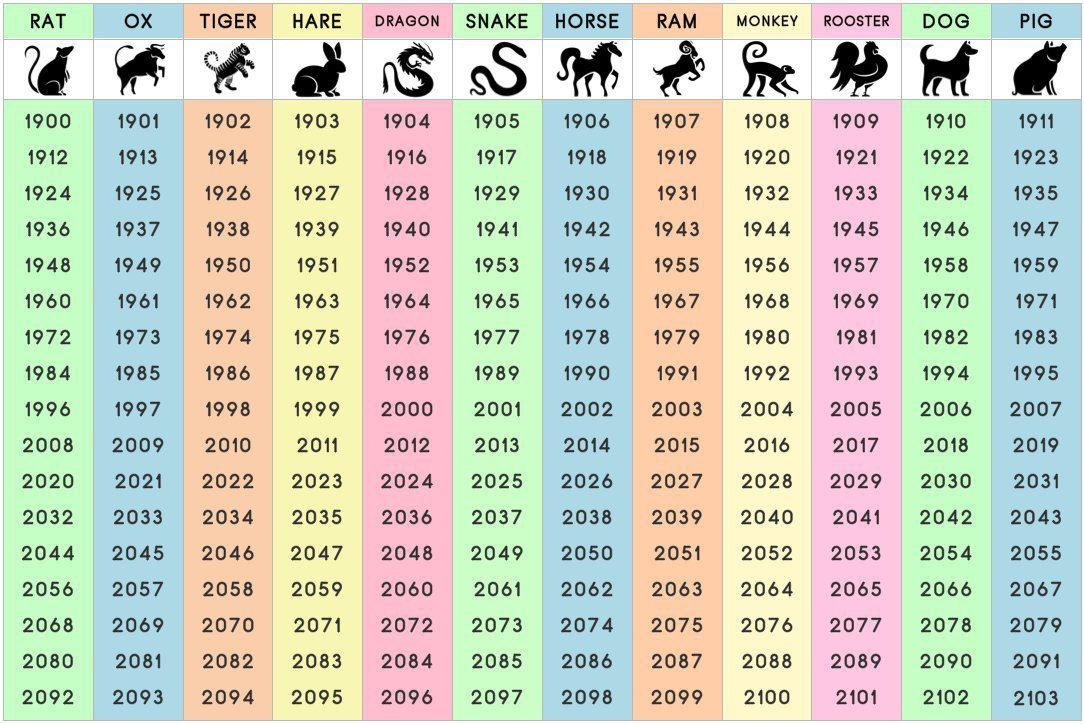 Many stories explain how the zodiac came to be. But the popular folklore is that the Jade Emperor called a meeting of the animals, and the zodiac signs are named for each animal in order of arrival. To get there, the animals had to cross the river as a test of strength and wit, showcasing each animal's character. Rat got there first because he hopped on the back of the ox. The tiger used his strength to swim against the current, coming in third. And so on.
So, in case you're wondering, I was born in the Year of the Sheep. According to the Chinese, people born in the Year of Sheep are tender, polite, loving, clever, and kind-hearted. They have special sensitivity to art and beauty, and a special fondness for quiet living. Be sure to check out which year you were born in and what that means!
Okay, now that you are fully educated on Chinese New Year, how does one celebrate?
If you live in a big city, look for Chinese New Year (or CNY as we call it at my office) events in the calendar section of your local paper or online. They could also be listed as Lunar New Year or Spring Festival. Chinese New Year celebrations usually have a parade, and food. Food, everywhere.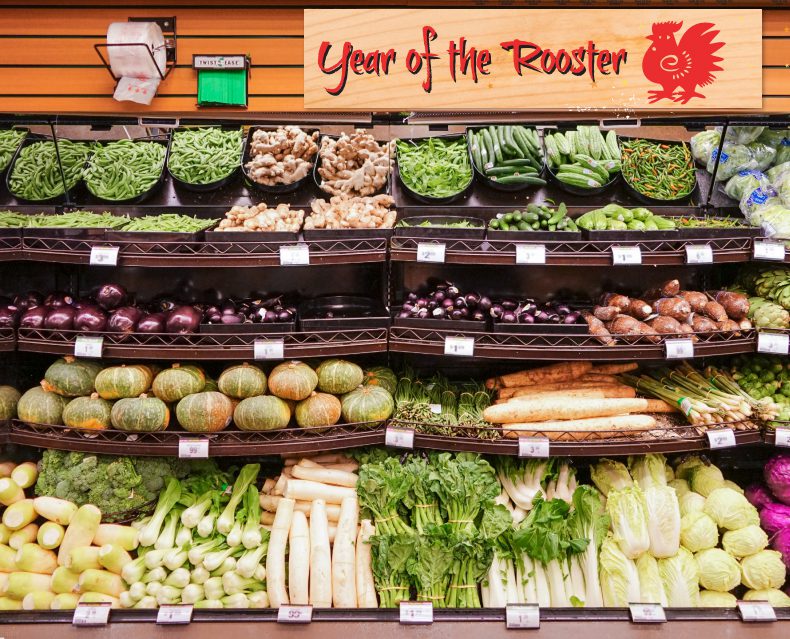 Chinese New Year is one of the biggest food holidays of the year, right up there with Thanksgiving. Feasts are held as families gather to celebrate. The foods eaten also have auspicious meaning—like wontons and dumplings signify coin purses, daikon for good luck, and Chinese long beans for longevity.
And for most American shoppers, if you go into your local supermarket, you may find large displays of Asian vegetables (napa cabbage, bok choy, Shanghai bok choy, Chinese eggplant, fresh ginger, Asian pears, boxes of citrus, and add-ons like tofu, and eggroll and wonton wrappers) at this time of year. I'm proud to say that my company was the first in the produce industry to talk about the fruit- and veggie-centric Chinese New Year celebration as an opportunity for produce managers!
So, knowing that you can get authentic ingredients from your local supermarket, you can host your own CNY dinner party! A potluck is a perfect way to gather your friends and family to share food and welcome the new lunar year. Wontons are super easy to make for potlucks either in a soup or fried for a crispy appetizer. Not sure how to fold them? Check out this quick video:
[youtube=https://youtu.be/w4fth81B0_U]
A few more Chinese traditions that I'd like to share:
Eating long noodles is good luck! The continuous length of the noodles signifies long life. So, slurp up those noodles—don't cut them. It's not rude…it's tradition!
Orange citrus fruits like mandarin oranges and kumquats are presented as good luck gifts because the color represents wealth. Pummelos are also presented as gifts to symbolize abundance…and fertility. So giving them as gifts to newlyweds is a good idea!
Paint the town red, quite literally! Red is a lucky color. Clothing. Decoration. Everything. Go red, or go home!
Gung Hay Fat Choy (Happy New Year….in Chinese)!
Karen
Save
Save
Save
Save